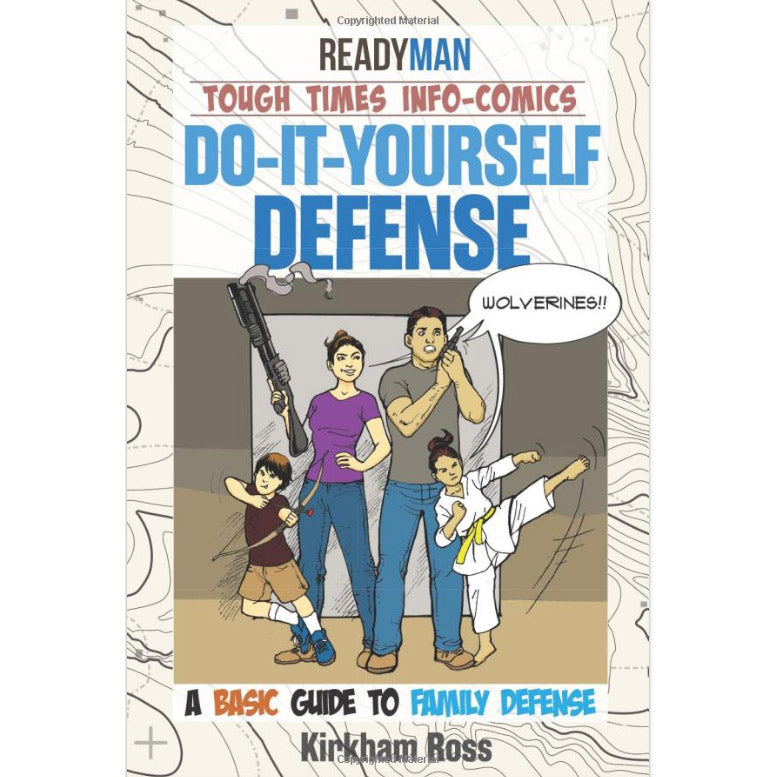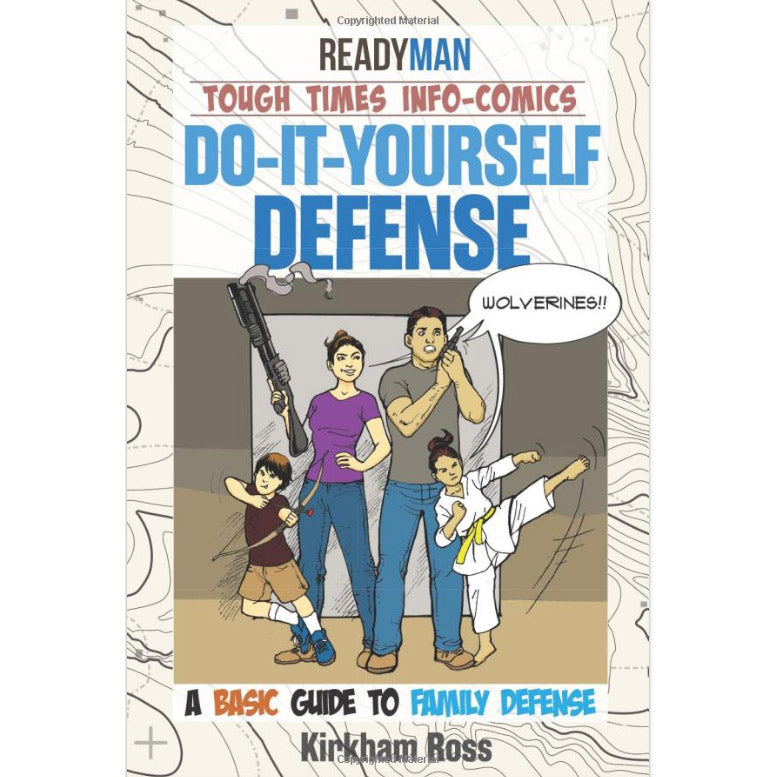 Do-It-Yourself Defense: A Basic Guide to Family Defense (ReadyMan Info-comic)
$ 6.99 Sold Out
RM_INFOCOMIC-DIYDEFENSE
Home defense is only a "gun thing" as a last resort, and maybe not even then. For new gun owners, and those who hope it never comes to that, Do-it-yourself Defense picks apart the complexities of self-reliance and family defense from crisis planning all the way to armed protection.
No matter what craziness jumps out of the history books and gobsmacks our society, prepare yourself to fill the gap between a criminal threat and a police response. Do-it-yourself Defense gives you a steady on-ramp that begins with smart planning and arrives at handling a crisis yourself.
Author Jeff Kirkham is a 28-year Green Beret and former DEA agent. Author Jason Ross is an extensively-trained civilian who personally experienced, and de-escalated, a criminal home invasion in the presence of his family.
Strap on your seatbelt and enjoy a journey into this critical aspect of family self-reliance.