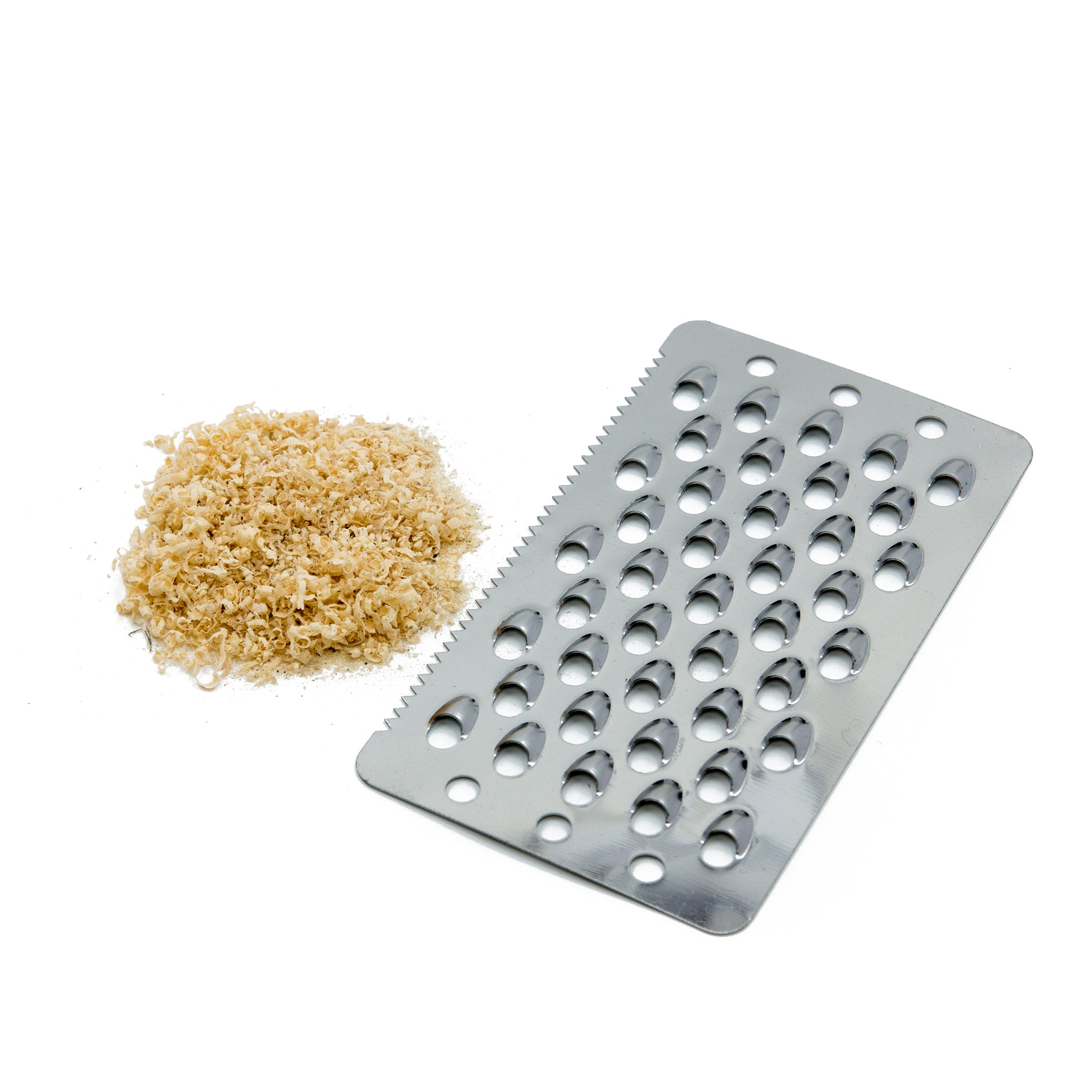 Tinder Scraper Card
$ 12.99
RM_CMP_SCRAPERCARD
The ReadyMan Tinder Scraper Survival Card is a handy, lightweight item that will save you time and frustration when trying to start a fire with the bare minimum tools available.
Use the sharp stainless steel edges to rapidly create tinder from a dry stick which is the foundation for a stable fire. 
Specifications:
301 Stainless Steel
Credit Card Size (3 1/2" W x 2" H)
1 oz.