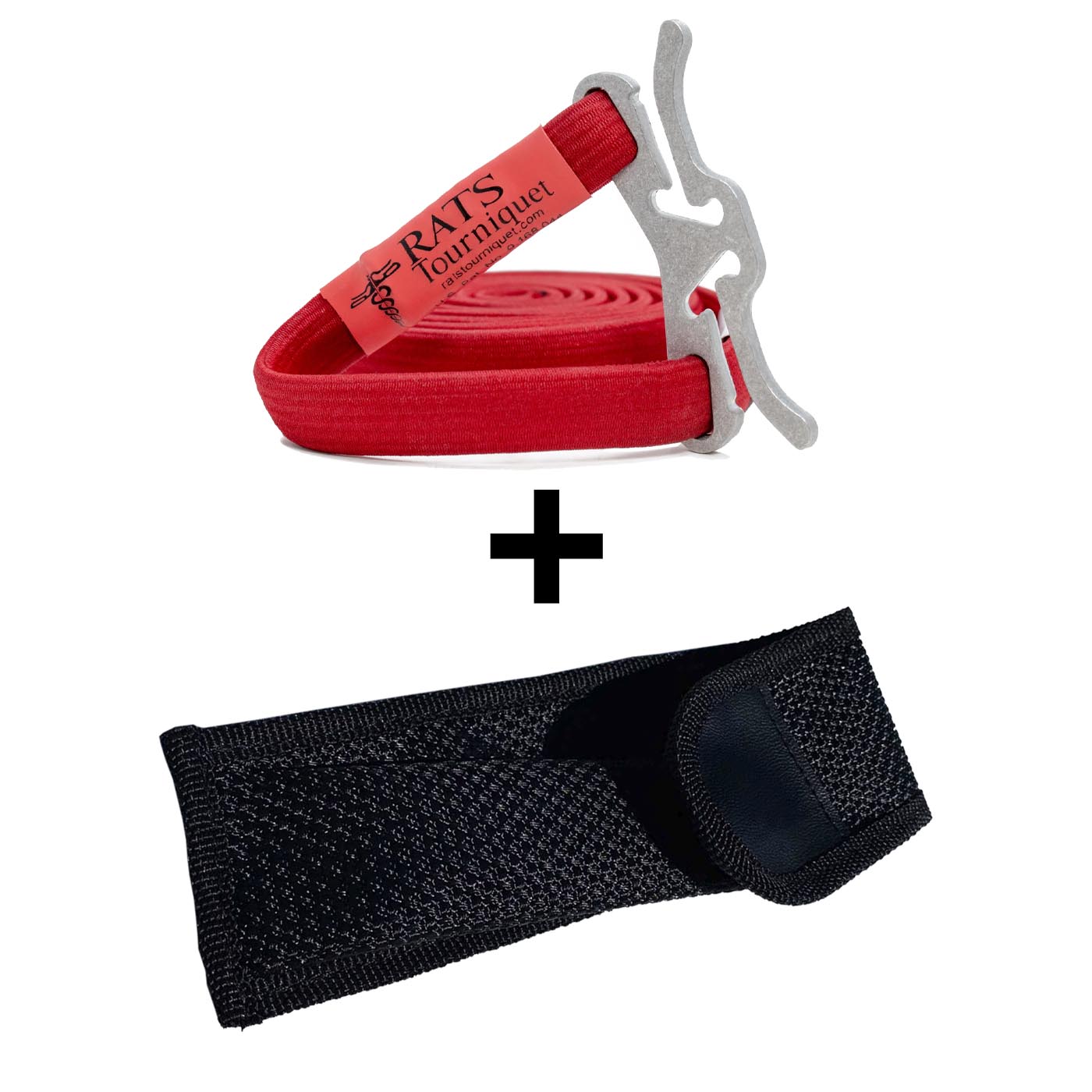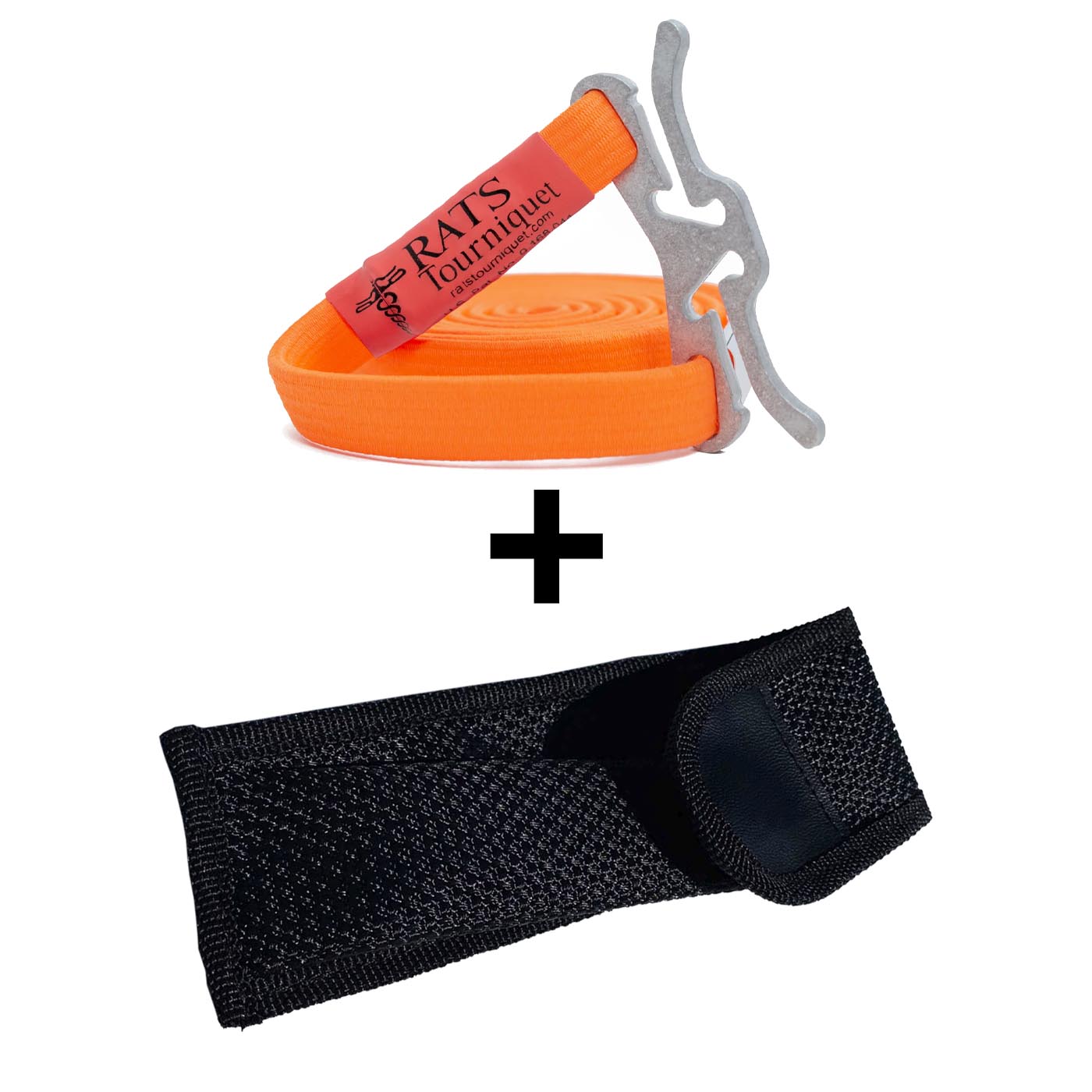 (Rapid Tourniquet) GEN 2 + EDC Velcro Belt Pouch Combo
$ 25.95
RM_MED_BELTVELCROPOUCH+TQ_BLACK
Buy both and save! The EDC Sleeve is a simple, effective, and fast way to carry and deploy your Rapid Tourniquet tourniquet.
Rapid Application Tourniquet System is the quickest tourniquet on the market and proven in combat. It was invented and patented by a 28 year Special Forces Medic with multiple combat trauma experiences under his belt.
The Rapid Tourniquet uses a solid vulcanized rubber core with a nylon sheath. Combine that with the unique locking mechanism, and this becomes an incredibly fast tourniquet to apply to self or others.  No other tourniquet compares to the Rapid Tourniquet when being used under stress in terms of time or ease of use.
The Rapid Tourniquet is:
Easy to learn and use

Simply designed and allows for one-handed use

Small and takes up minimal space allowing you to store them almost anywhere

Designed to also allow for use on small limbs, i.e. working dogs

Proven to be effective in occluding blood flow in both upper & lower extremities by the U.S. Army's Institute of Surgical Research

Patented 

U.S. Pat. No. 9,168,044
We guarantee that each Rapid Tourniquet you buy from us is 100% genuine, so you don't waste your time guessing.
---
This simple vinyl belt pouch can hold almost anything you might want or need to stay ready. Either slide this thing on your belt, affix it on a backpack, or just still your piece of gear into it and leave it somewhere that everyone can reach it!
The Velcro Belt Pouch can fit a Rats TQ, a Flashlight, a Lock-Picking kit, a small can of pepper spray, or others!
Customer Reviews
02/08/2023
Anonymous

United States
RT Gen 2 Tourniquet
Great tourniquet.....however, the pouch was weak; did not match the quality of the tourniquet. Overall, worth the $$ to save a limb or life.
01/28/2023
Robert T.

United States
One of the most versatile
comparing it with 3 others we carry, it is the only one that people not trained seem to be able to get pulse ox to zero on first attempt.