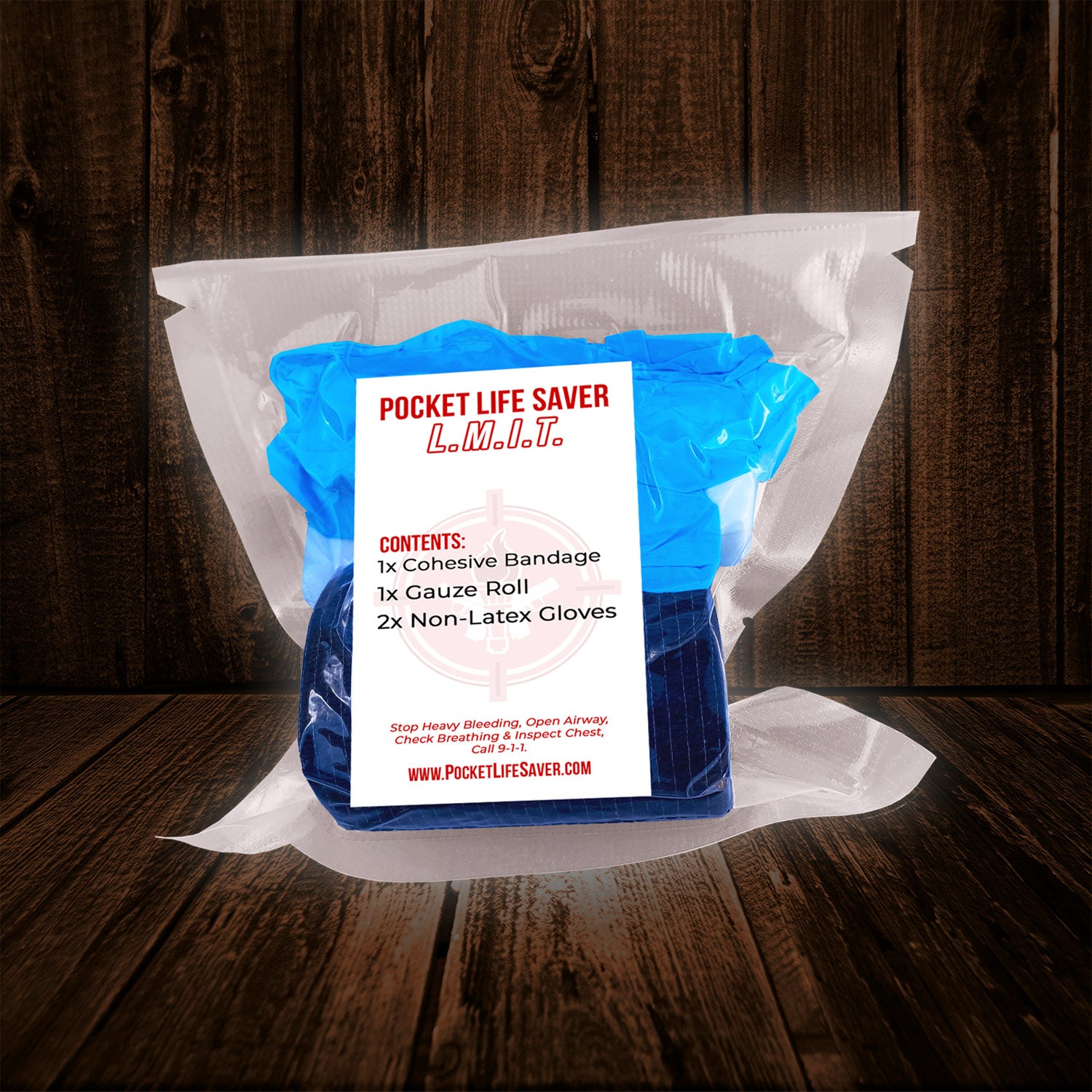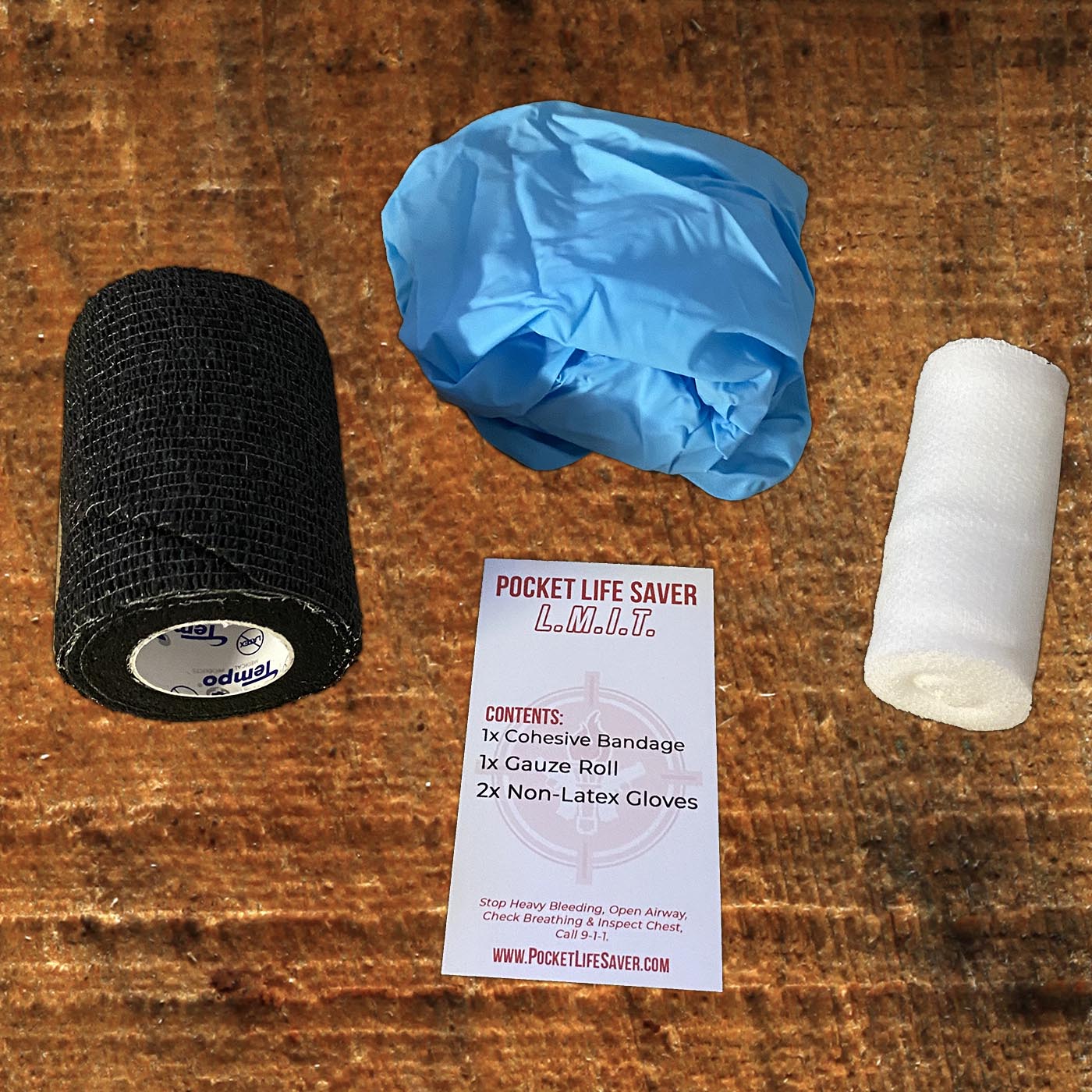 PLS Medical Kit - L.M.I.T.
L.M.I.T. stands for "Laceration & Minor Injury Treatment", so a perfect kit to have on you at all times, because you never know when someone might bust themselves open.

Plus, little-to-no training required* to implement the contents of this kit!
With only 3 ingredients, this kit is perfect for use every single day, in any environment. Because bleeding can happen anywhere, and you gotta be prepared.
Limit Blood Loss, Limit Pain, and Limit Spending with the L.M.I.T. Kit!
Good Guys Bleed Too!
During a life-threatening medical emergency, you will want to do something to help. Will you have the Ability and the Gear to effectively aid the injured person?  Keep in mind, the injured person could be someone you love.
Buying gear doesn't give you skill, if you have the skill you can make use of the gear. Gear is only part of the equation, you need to get training as well.
Measurements
Dimensions:

 

6x5x2"
Weight:

 2

oz
Contents:
1x Cohesive Flexible Bandage




1x Roll of 3" Gauze

1x Pair of Gloves

✝Plastic packaging can be combined with tape and used as an emergency chest seal

Remember SCAB:
S = Scene (Check Your Scene to make sure it is safe) 

C = Circulation (Check for major blood loss) 

A = Airway (Check to make sure they have a clear airway) 

B = Breathing (Check to make sure they have no holes that need sealed)
Contents are shipped in a sealed, heat-sealed plastic pouch. The packaging reduces the size and bulk of the kit making it easier to carry and resistant to the elements.
The vacuum seal is not guaranteed.
*Training is always recommended