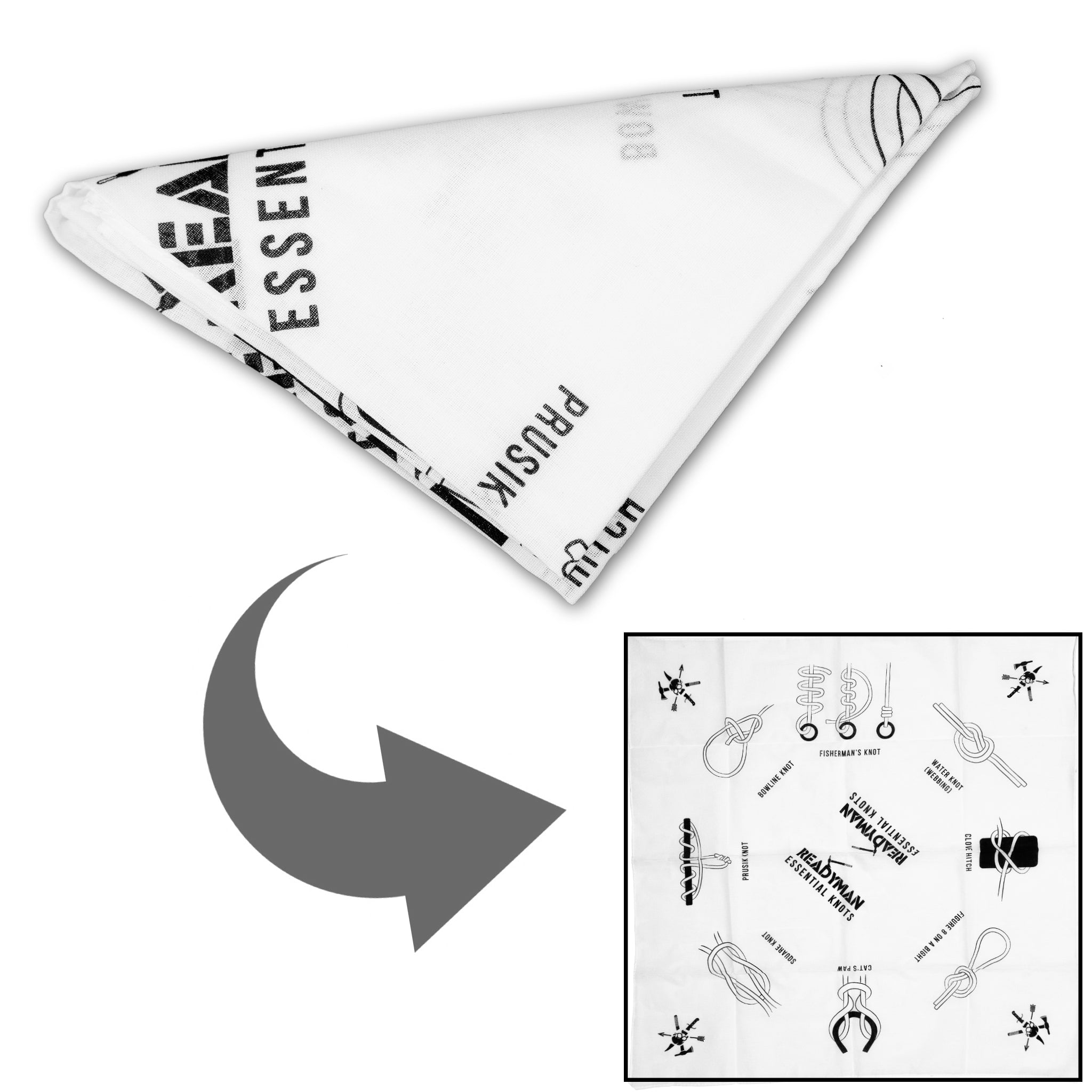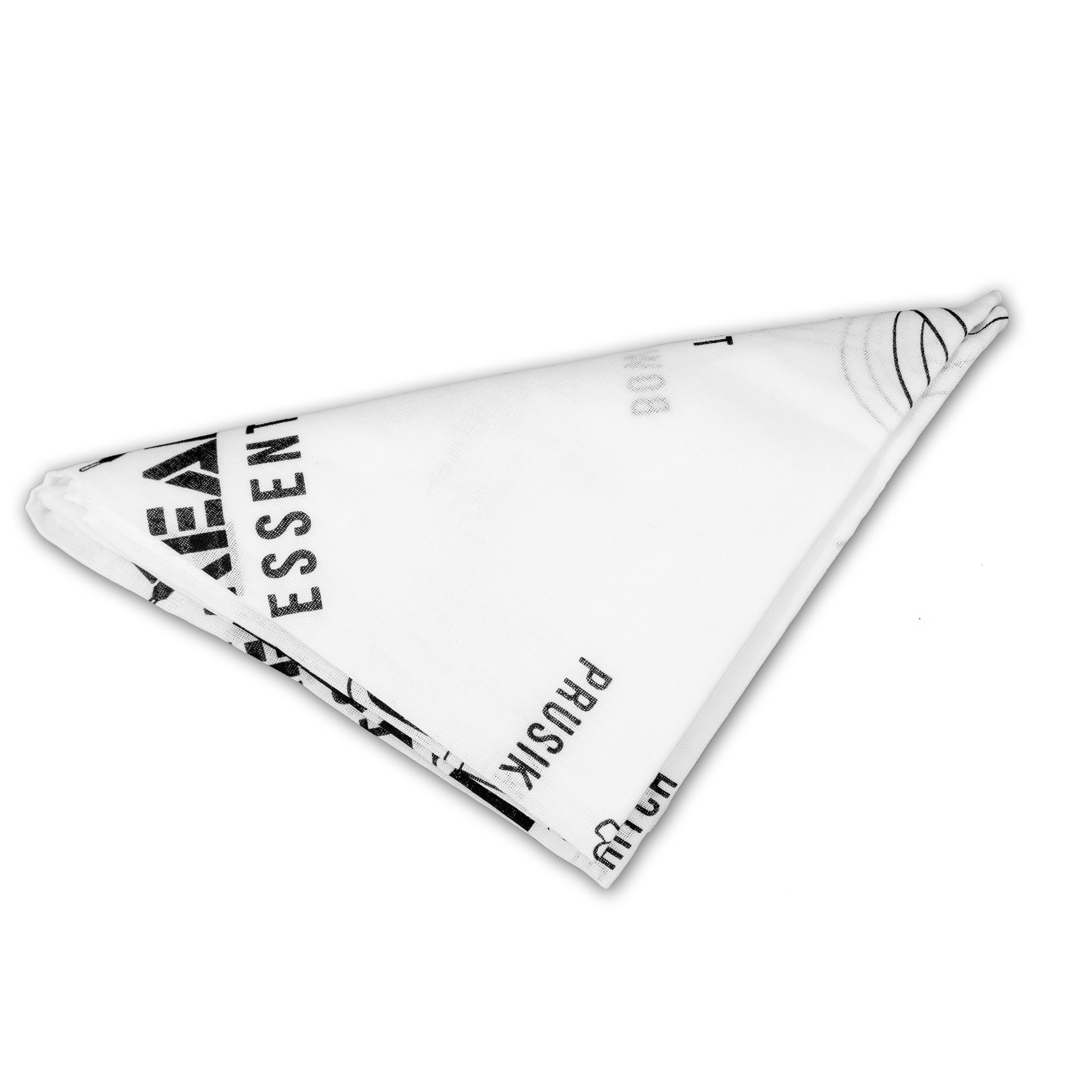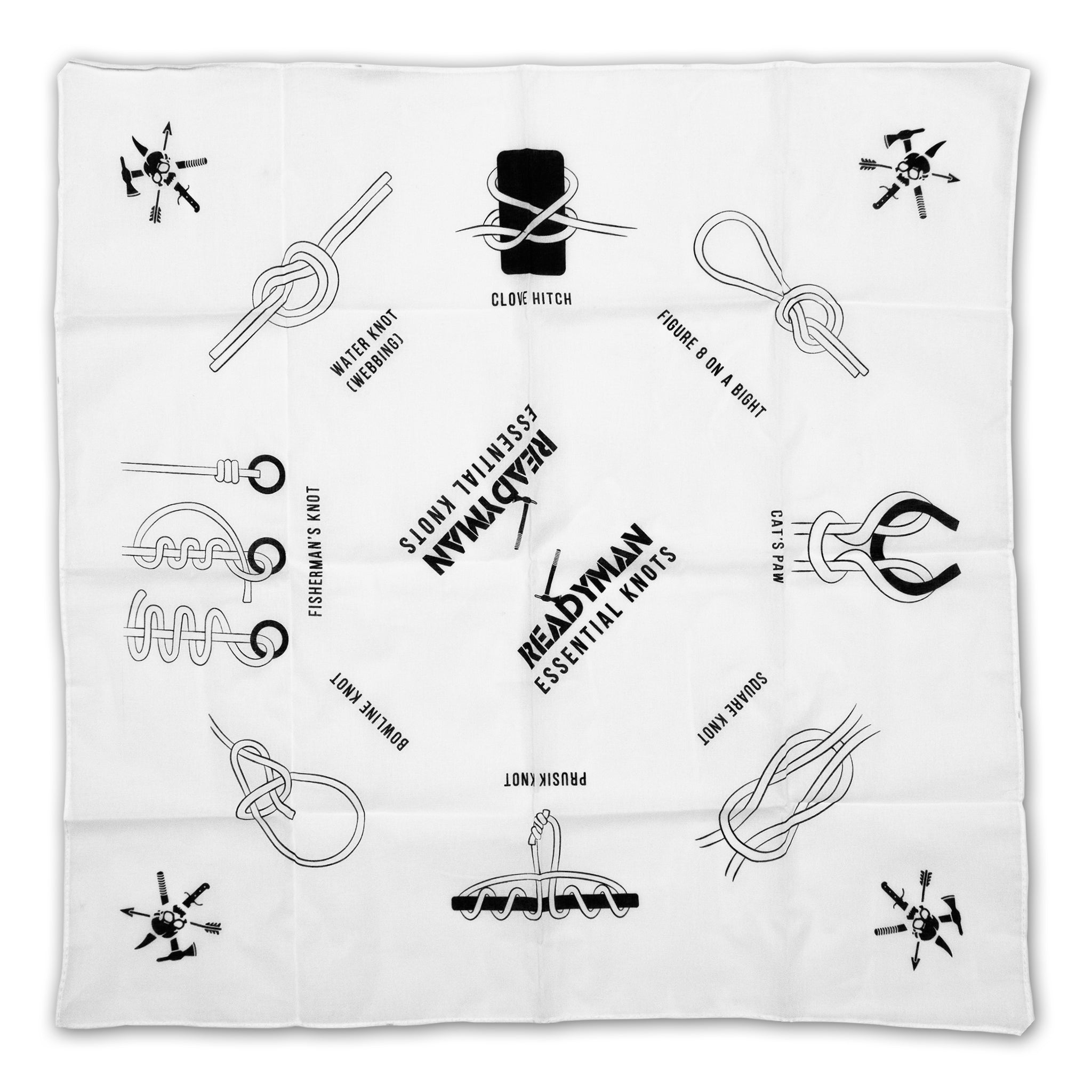 Essential Knots Bandana
$ 5.99
RM_ACC_KNOTBANDANA
The ReadyMan Essential Knots Bandana is, as the title says, a handy bandana with 8 essential knots printed onto the fabric. Use it to get a hand with the most widely used - and useful - knots out there.
Specs:
Measurements: 21.5" x 21.5"
Weight: 1oz.
Customer Reviews
12/27/2019
Patrick D.

Canada
A bit thin
Material is very thin. Could be a bit better quality and a bit bigger.
11/06/2019
Terry S.

United States
PERFECT HANDY REFERENCE
I think the Essential Knots Bandana is a perfect product for quick reference in the field and does not take up a lot of room. Easy to pack.
10/15/2019
Michael I.

United States
knot tying on a rag!
just packed it with my cordage bag sure is more useful than carrying the Ranger F.M,in your "Bug out Bag"