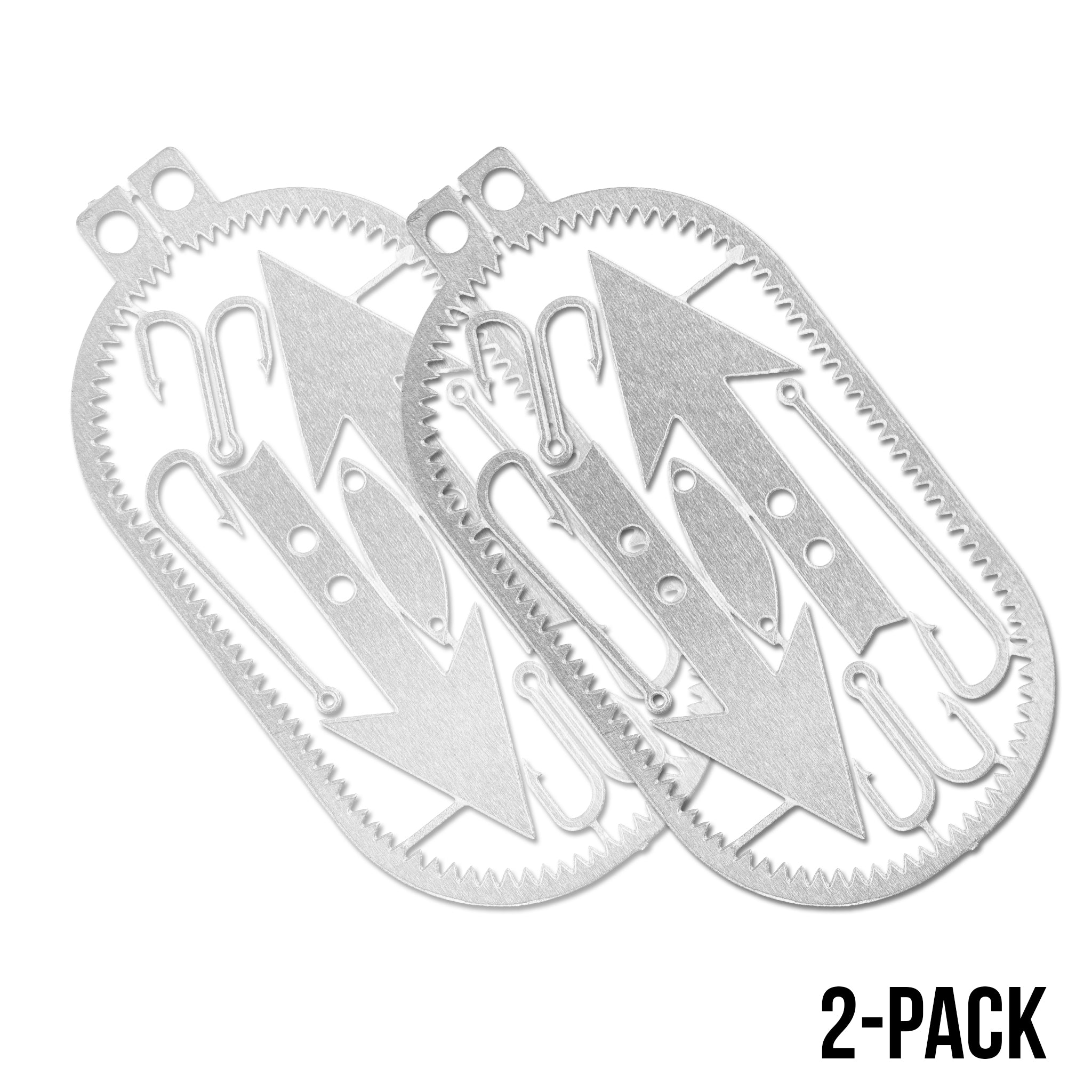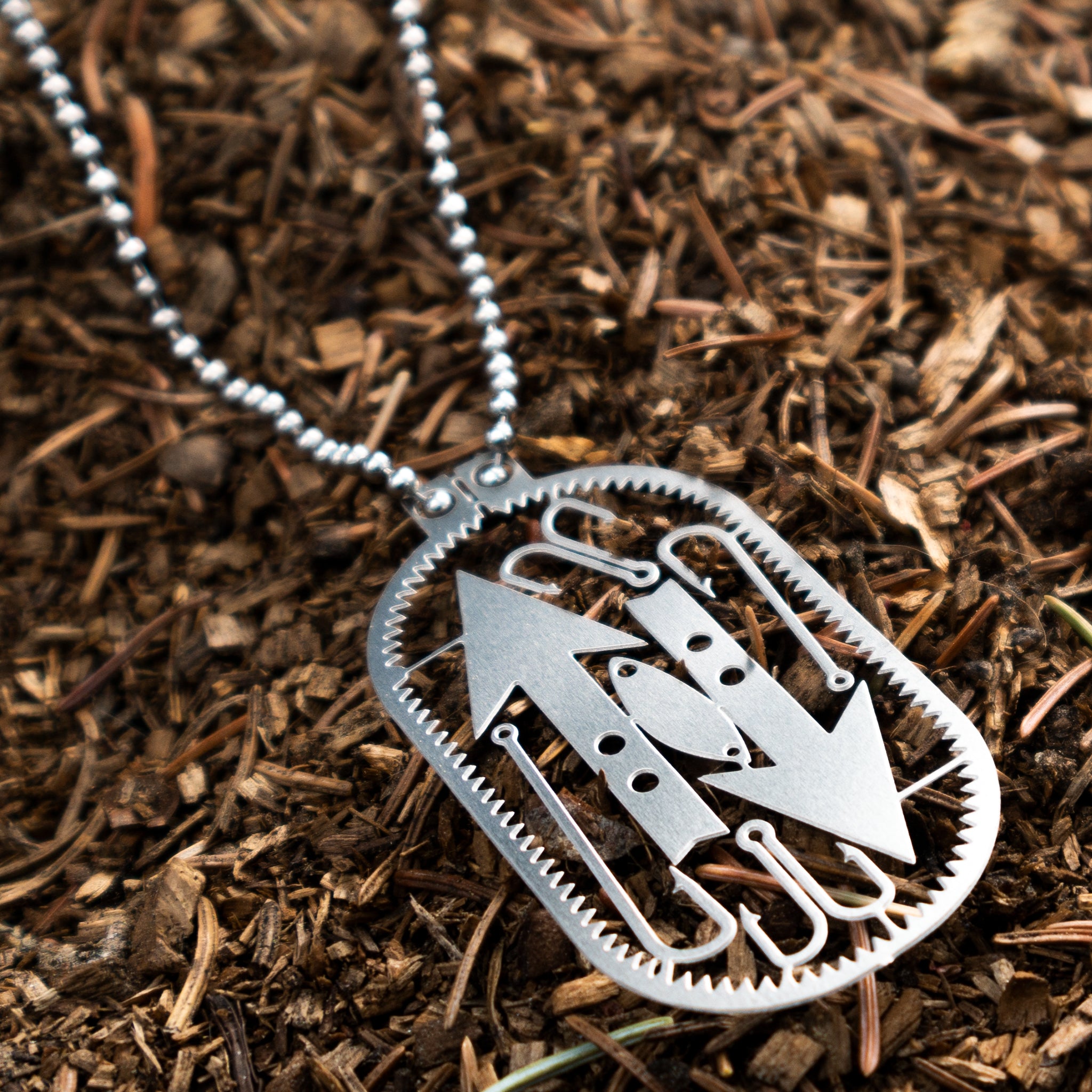 Dog Tag Survival Card (2-Pack)
The ReadyMan Dog Tag Survival Card (2-Pack) is the next evolution of our top-rated, best-selling Survival Cards! No more carrying pounds and pounds of gear over many miles; instead, just hang this around your neck or slip it into your wallet, and instantly you've freed up space and weight!
The card itself is less than 1oz., and it's made of strong 301 Stainless steel, so it'll last you for a long, long time to come. Each tool is made to bend and pop right out, so you're not struggling to pull out what you need, when you need it.
This listing includes TWO Dog Tag Survival Cards!
Included:
2x Double Fishing Hooks
2x Long Fishing Hooks
2x Arrow Heads
1x Fishing Lure
1x Band Saw (outer edge)