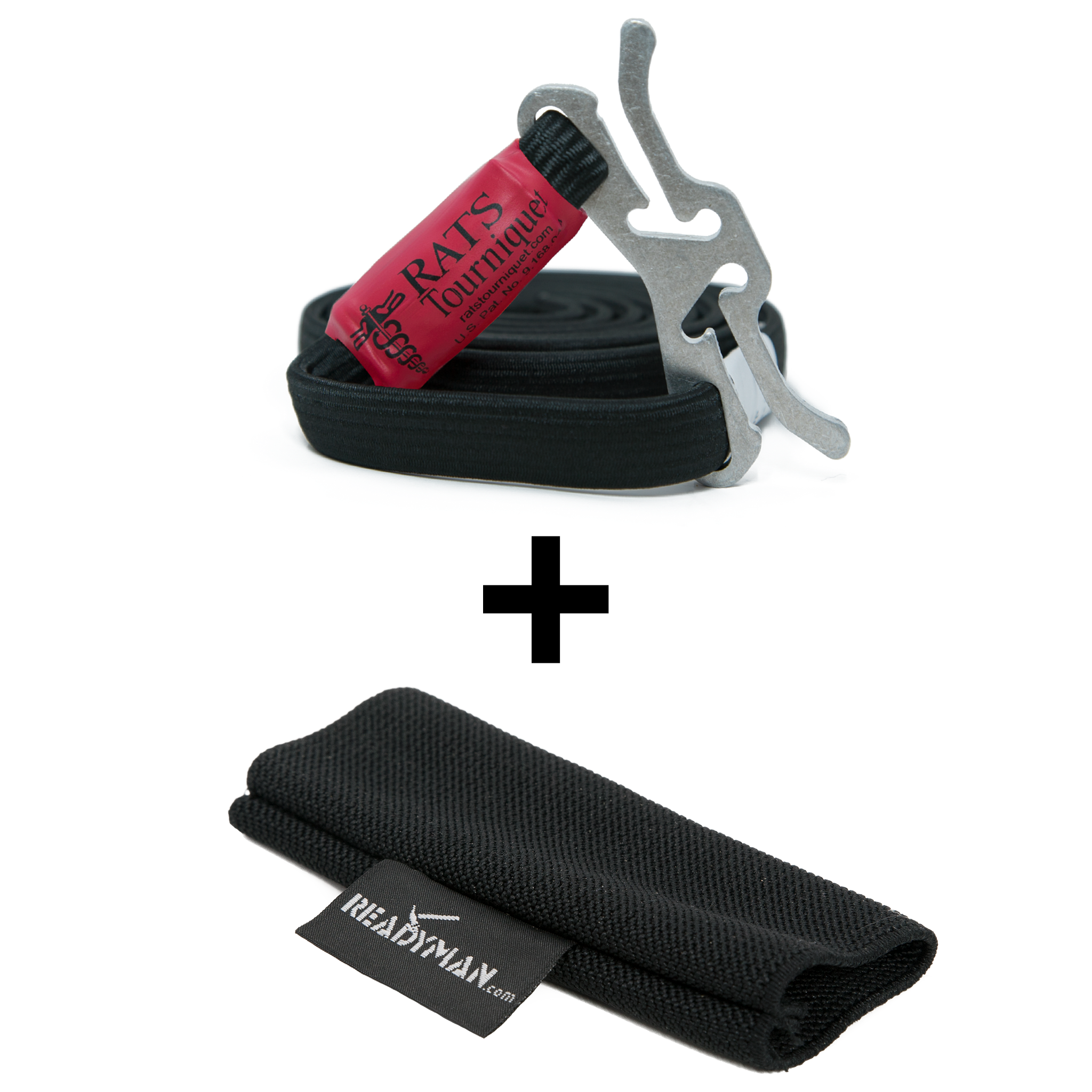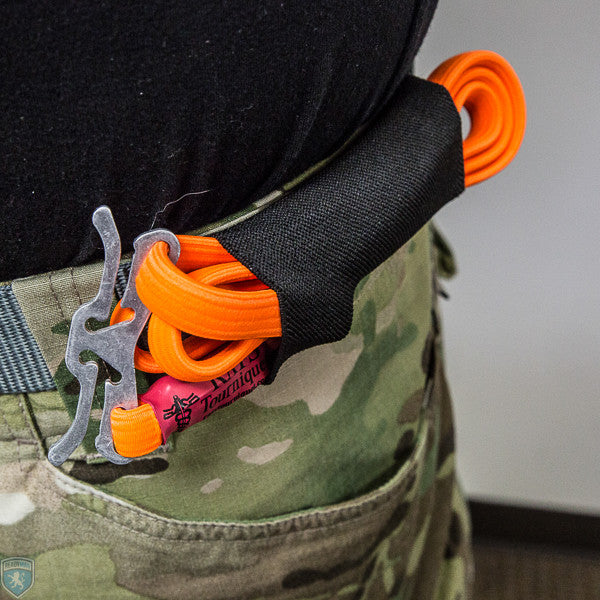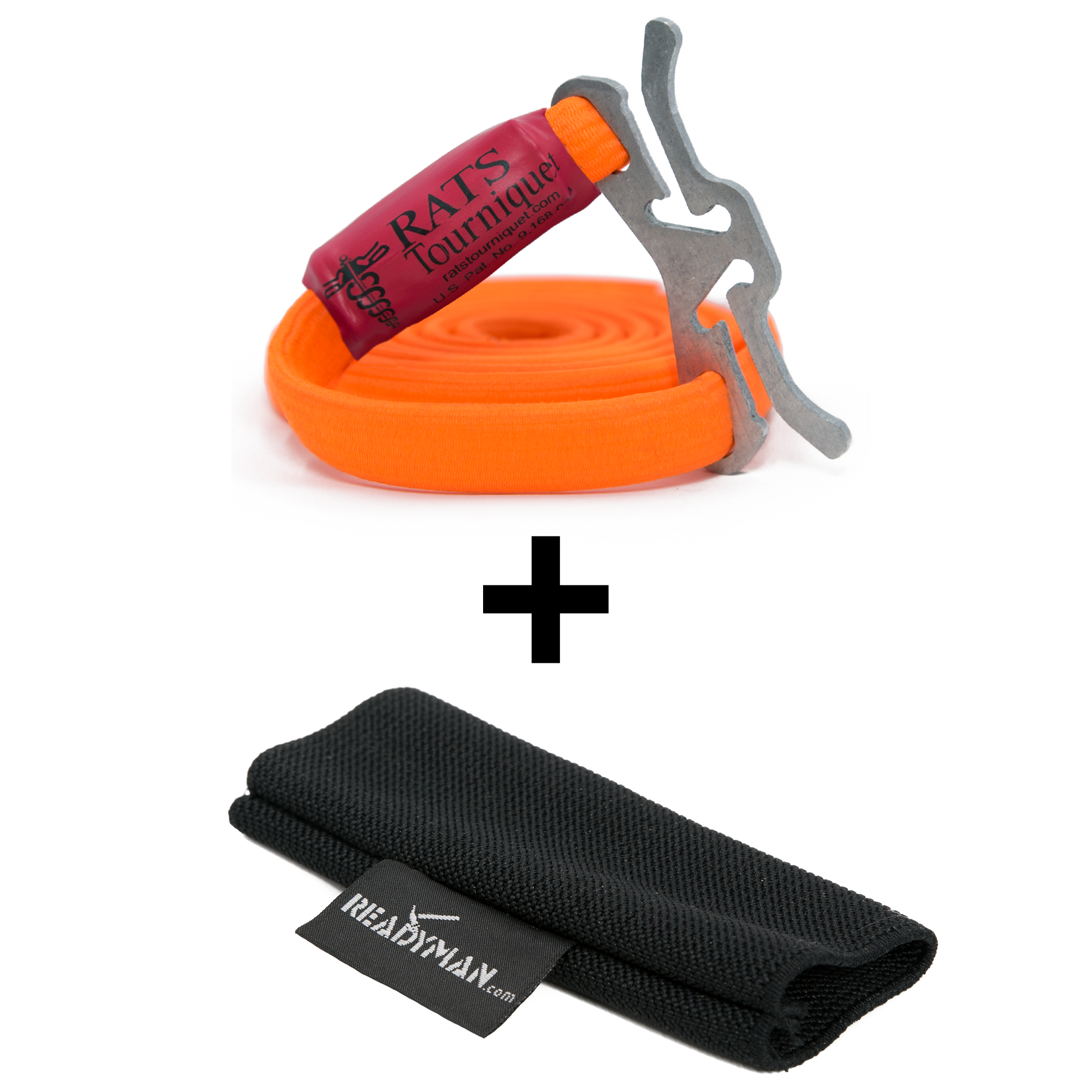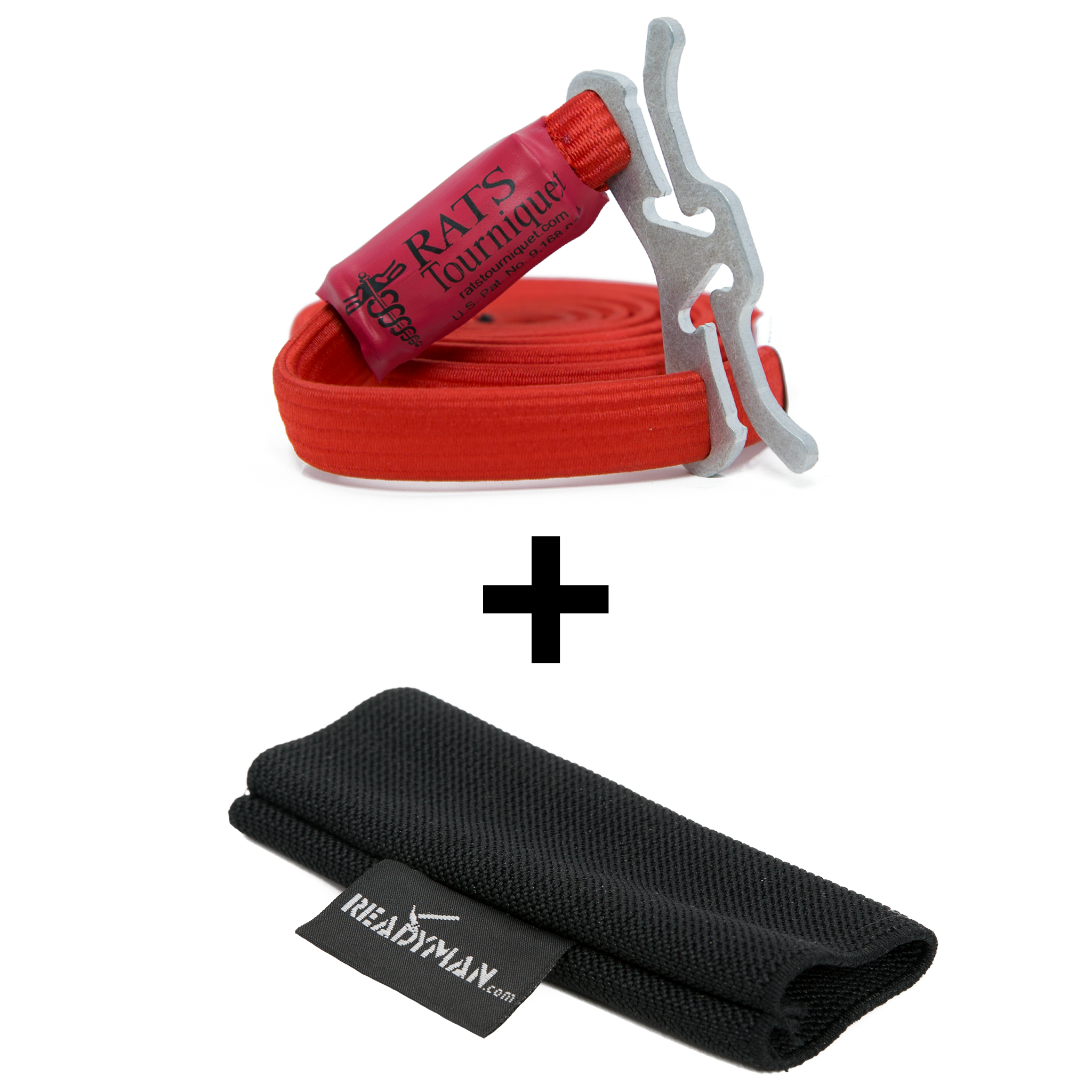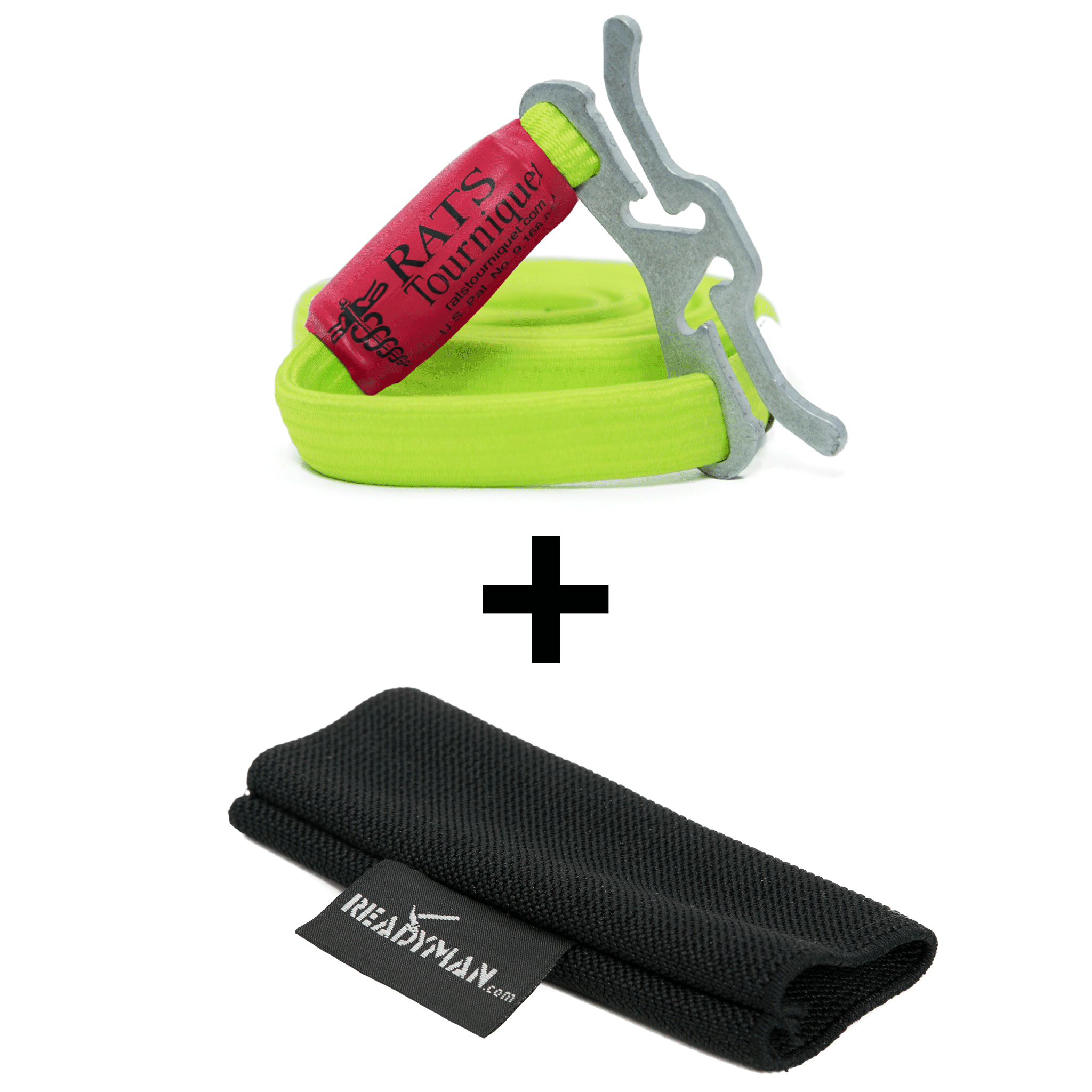 (Rapid Tourniquet) GEN 2 + EDC Sleeve Combo
$ 24.95
RM_MED_BELTSLEEVE+TQ_BLK
Buy both and save! The EDC Sleeve is a simple, effective, and fast way to carry and deploy your Rapid Tourniquet tourniquet.
Rapid Application Tourniquet System is the quickest tourniquet on the market and proven in combat. It was invented and patented by a 28 year Special Forces Medic with multiple combat trauma experiences under his belt.
The Rapid Tourniquet uses a solid vulcanized rubber core with a nylon sheath. Combine that with the unique locking mechanism, and this becomes an incredibly fast tourniquet to apply to self or others.  No other tourniquet compares to the Rapid Tourniquet when being used under stress in terms of time or ease of use.
The Rapid Tourniquet is:
Easy to learn and use

Simply designed and allows for one-handed use

Small and takes up minimal space allowing you to store them almost anywhere

Designed to also allow for use on small limbs, i.e. working dogs

Proven to be effective in occluding blood flow in both upper & lower extremities by the U.S. Army's Institute of Surgical Research

Patented 

U.S. Pat. No. 9,168,044
We guarantee that each Rapid Tourniquet you buy from us is 100% genuine, so you don't waste your time guessing.
---
The READYMAN EDC Belt Sleeve is truly a "never leave home without it" piece of gear that offers a secure, simple, and ultra-low profile way to carry that *one extra piece* of gear. Each one is hand made in the USA to our specifications out of high-quality ballistic stretch nylon that holds gear to your belt steady. Just slip it on your belt (or any strap) and you can carry items such as:
Multi-Tool
Pocket Knife
Spare Pistol Magazine
A hank of 550 Cord
Even better when not in use the READYMAN EDC Belt Sleeve lays flat on your belt and is ready to be used at a moment's notice.