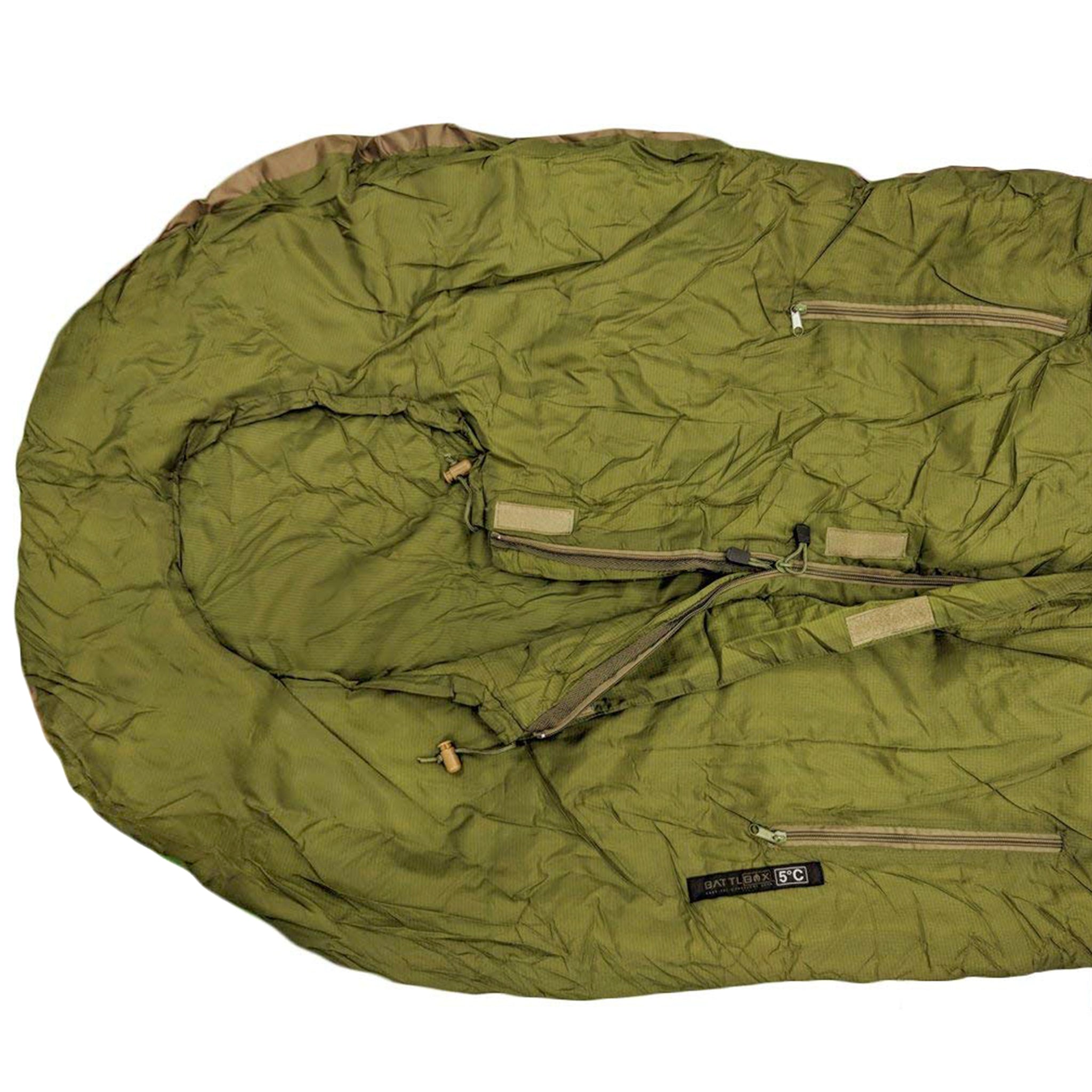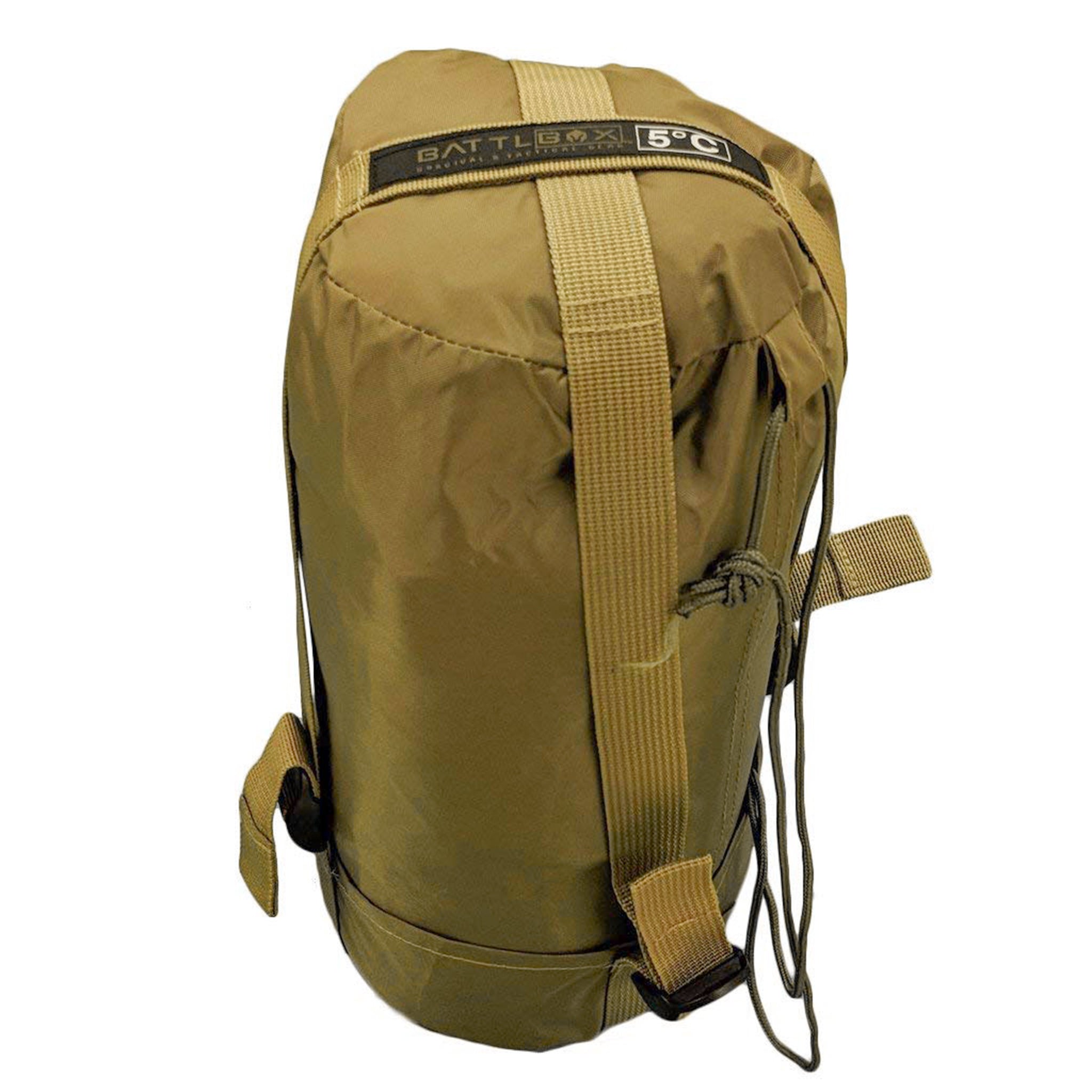 Battlbox Sleeping Bag
$ 79.99 Sold Out
RM_CMP_BBSLEEPBAG
The BattlBox Sleeping Bag, from our friends over at Battlbox, is a tropical 3 season sleeping bag (5C / 41F), that can easily be the (sleeping) workhorse of your next camping adventure.
THREE SEASONS OF WARMTH: This sleeping bag from BattlBox is an all-around versatile bag warm enough for three-season usage. Use the BattlBox Tropical 3-season sleeping bag in temperatures down to 5C or 41F.
COMPACT SIZE: The tropical three-season bag from BattlBox is great for travelers who need the extra warmth of a three-season sleeping bag, but also like the versatility of a small travel pack size. The BattlBox tropical three-season sleeping bag is right at home at the campsite but also remains light enough to carry while backpacking or mountaineering.
DURABLE: The BattlBox Tropical Three-Season Sleeping bag is tough and durable thanks to its Teflon Shield + fabric protection, this durable 3-season bag repels water, oil and stains.
Specs:
Weight: 2.6 pounds
Size: Comfortably fits up to a human height of 6 feet
Customer Reviews
12/23/2019
David K.

United States
Davis K.
Have not use the battle box sleeping bag yet, but seems to be what l was looking for over night hiking