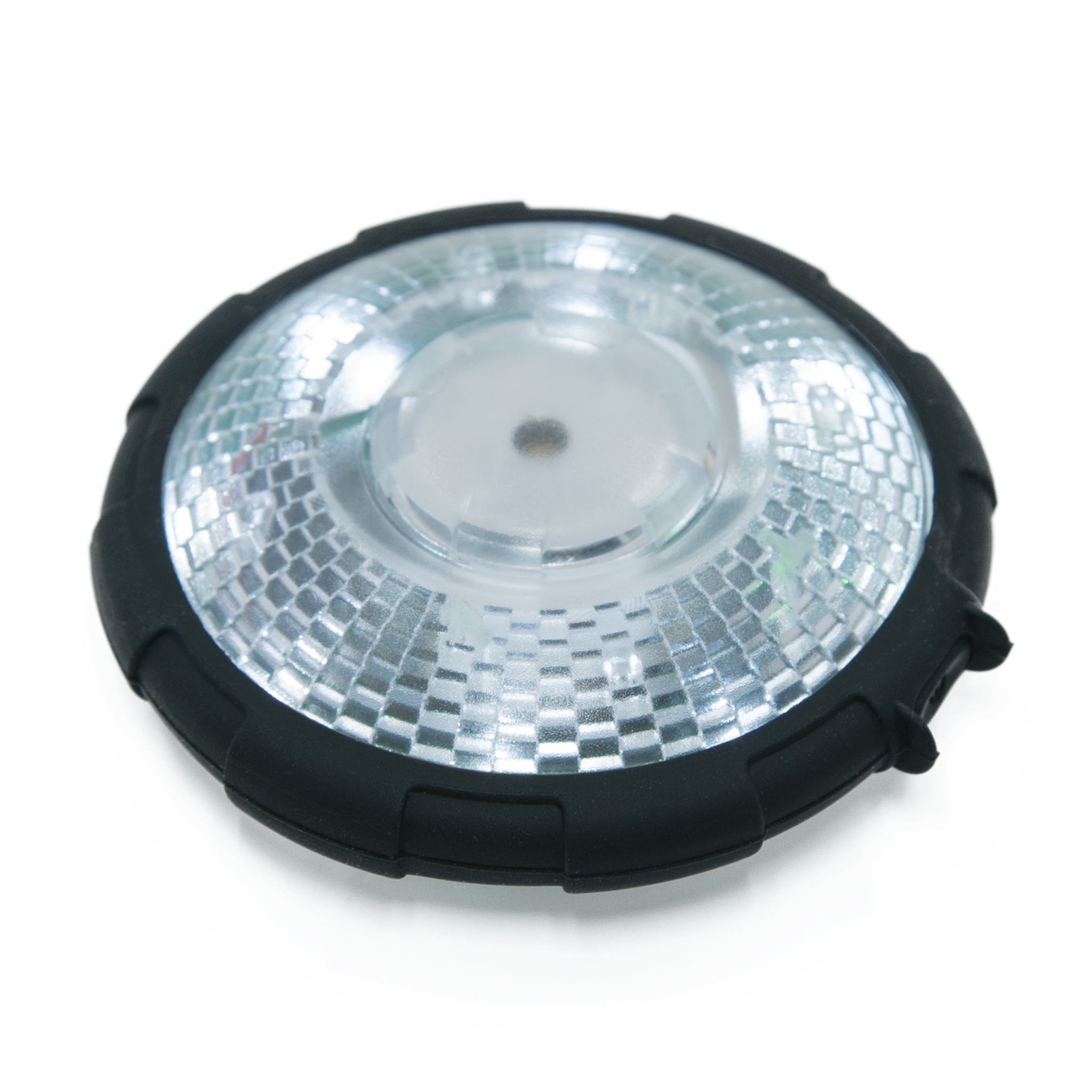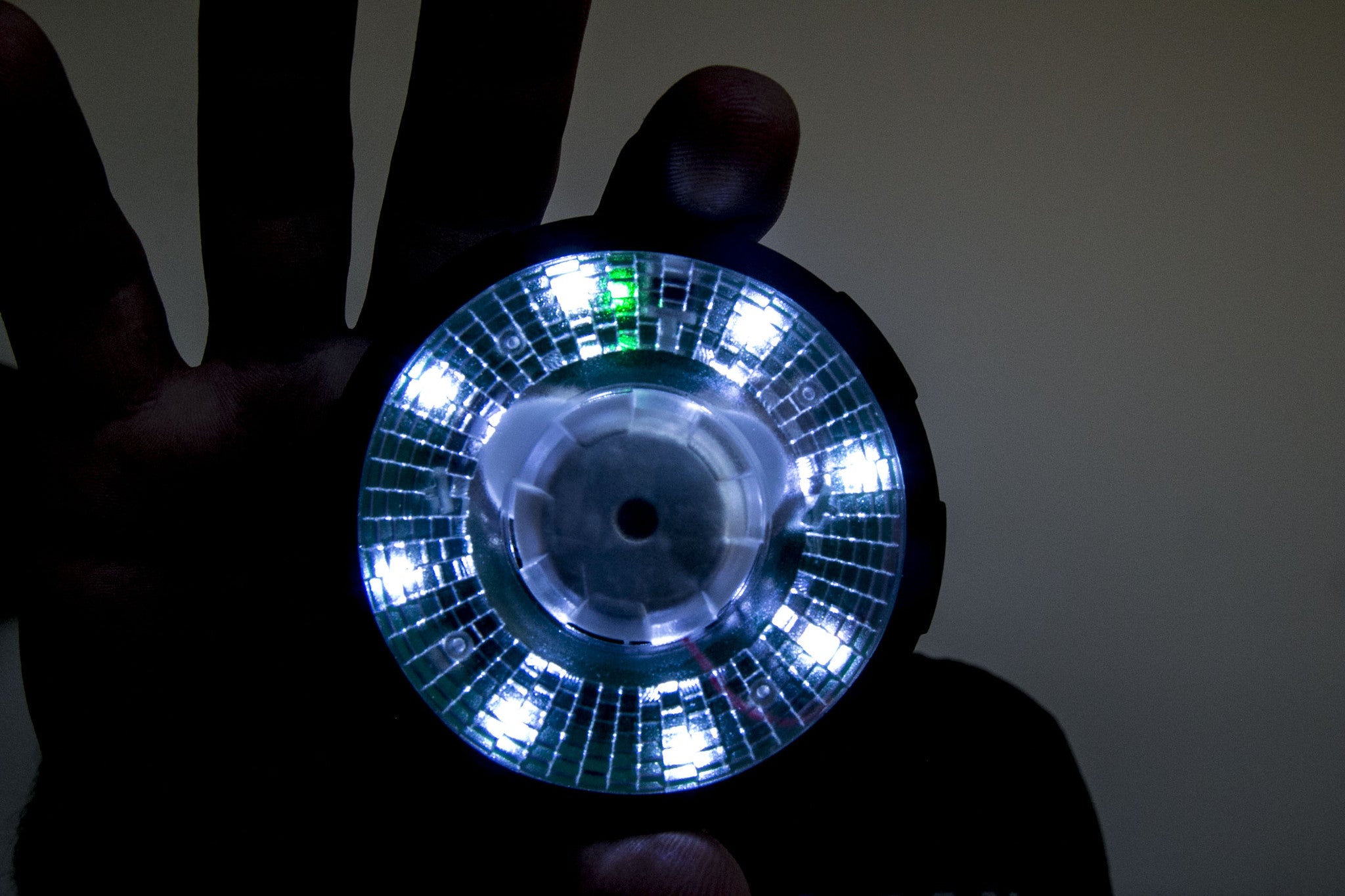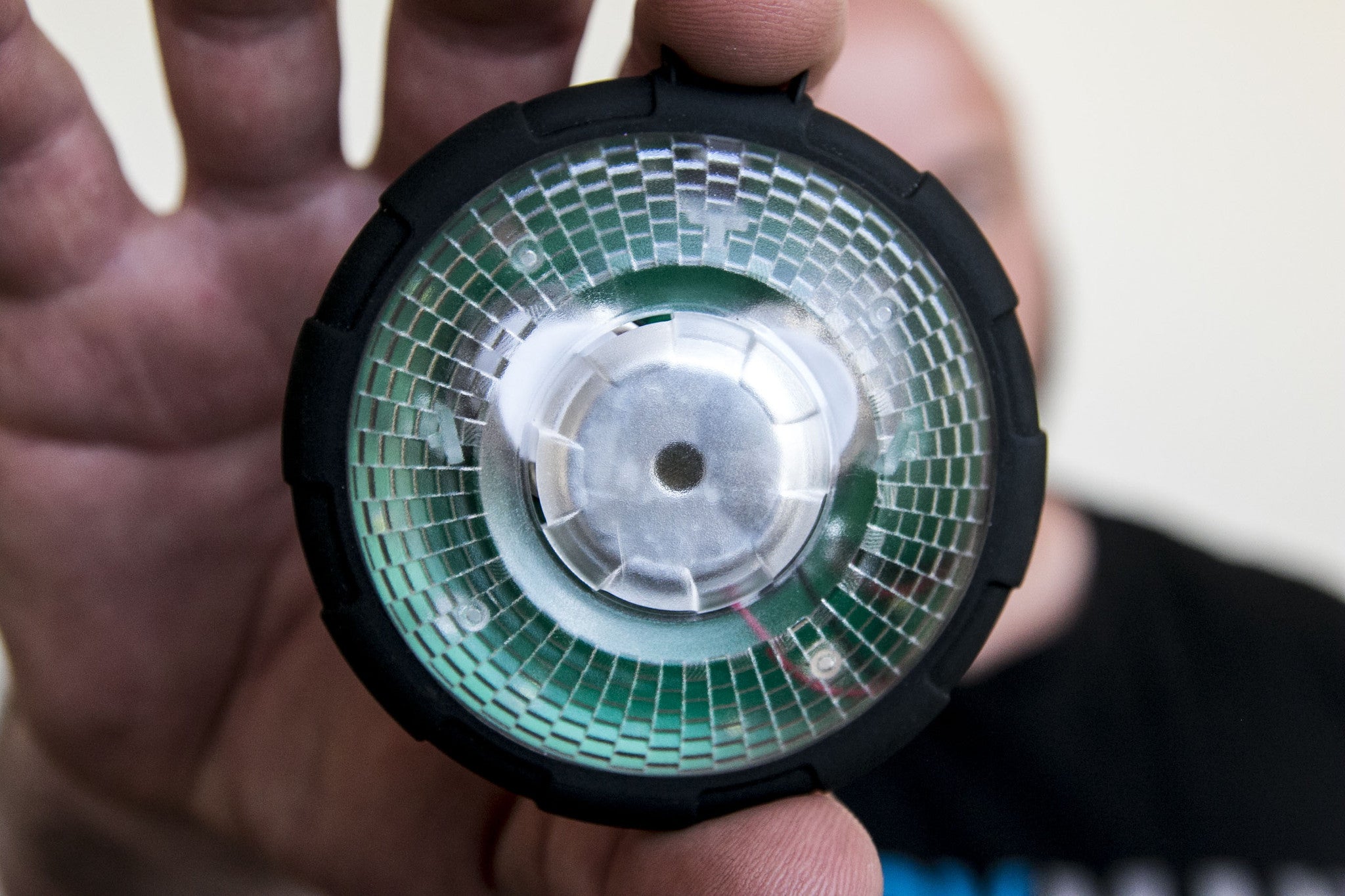 Home Defense Hand Grenade
$ 24.99
RM_DEF_HDHGRENADE
 **PLEASE NOTE: The batteries in this item are likely to be dead on arrival. If they are, you will need FOUR C2032 batteries. You can buy compatible batteries here. Do NOT throw the grenade. You must ROLL the grenade. This item is being sold as-is. We will not manufacture any more of these, so get them while you can! Email info@readyman if you have any questions**
The ReadyMan Home Defense Hand Grenade (HDHG) is an electronic distraction device that is intended to distract your opponent while you gain the advantage.
Instructions for use:
Push black rubber button on side of the device: Green LED indicated HDHG is armed with a 3-4 second delay.
Roll (do not throw) immediately to the desired location.
Once lights and siren activate, the opponent's attention will be diverted to the device giving the user a momentary advantage.
Turn off HDHG by pressing the button again.
Features:
8 High-intensity LEDs per side (16 total)
One 110db Siren per side (2 total)
Fresnel lense light refractors
 Specifications:
Dimensions: 3.25"x H: 1.06"
Weight 2.6 oz
Batteries Not Included (Takes 4x C2032 Batteries, Buy Here or at your local store)