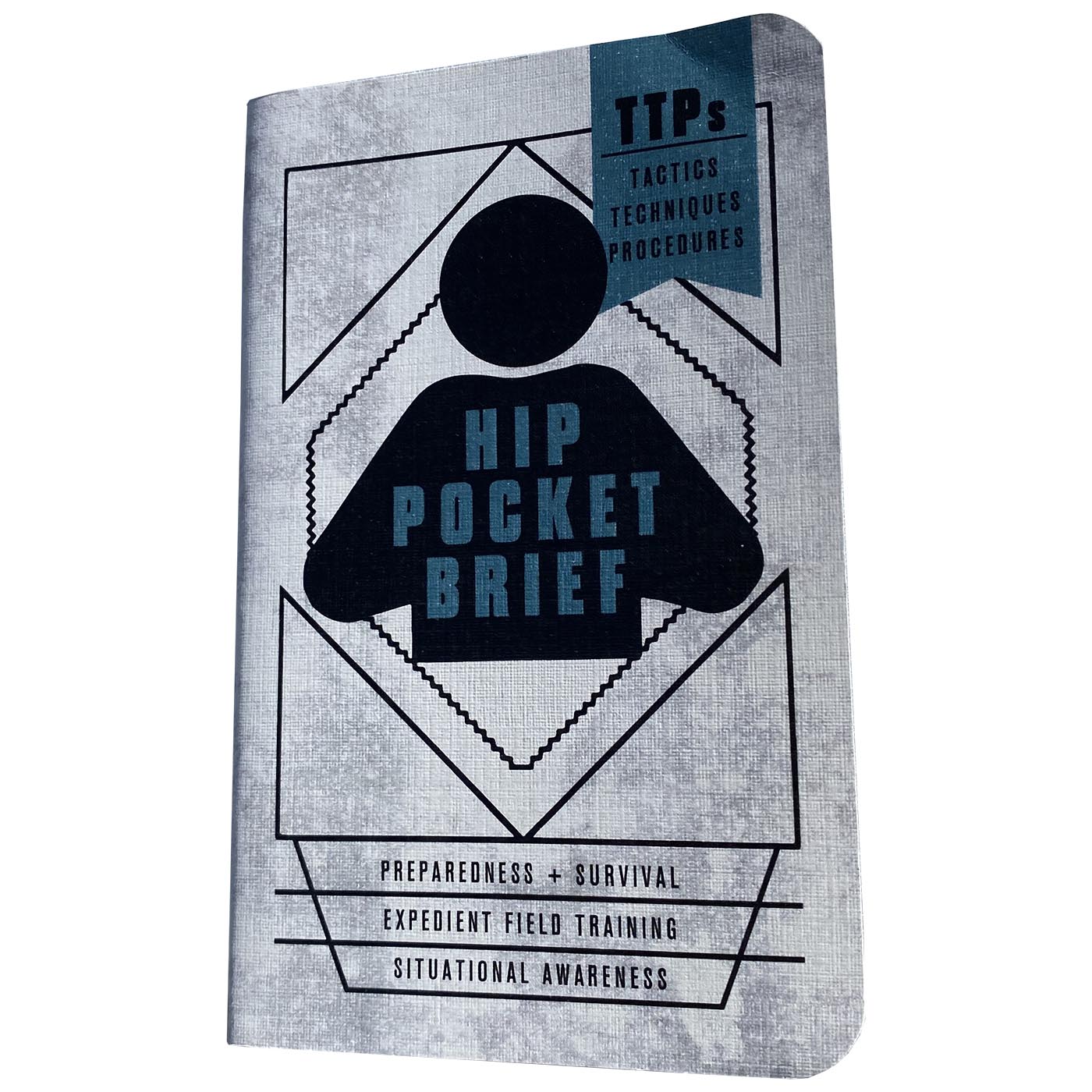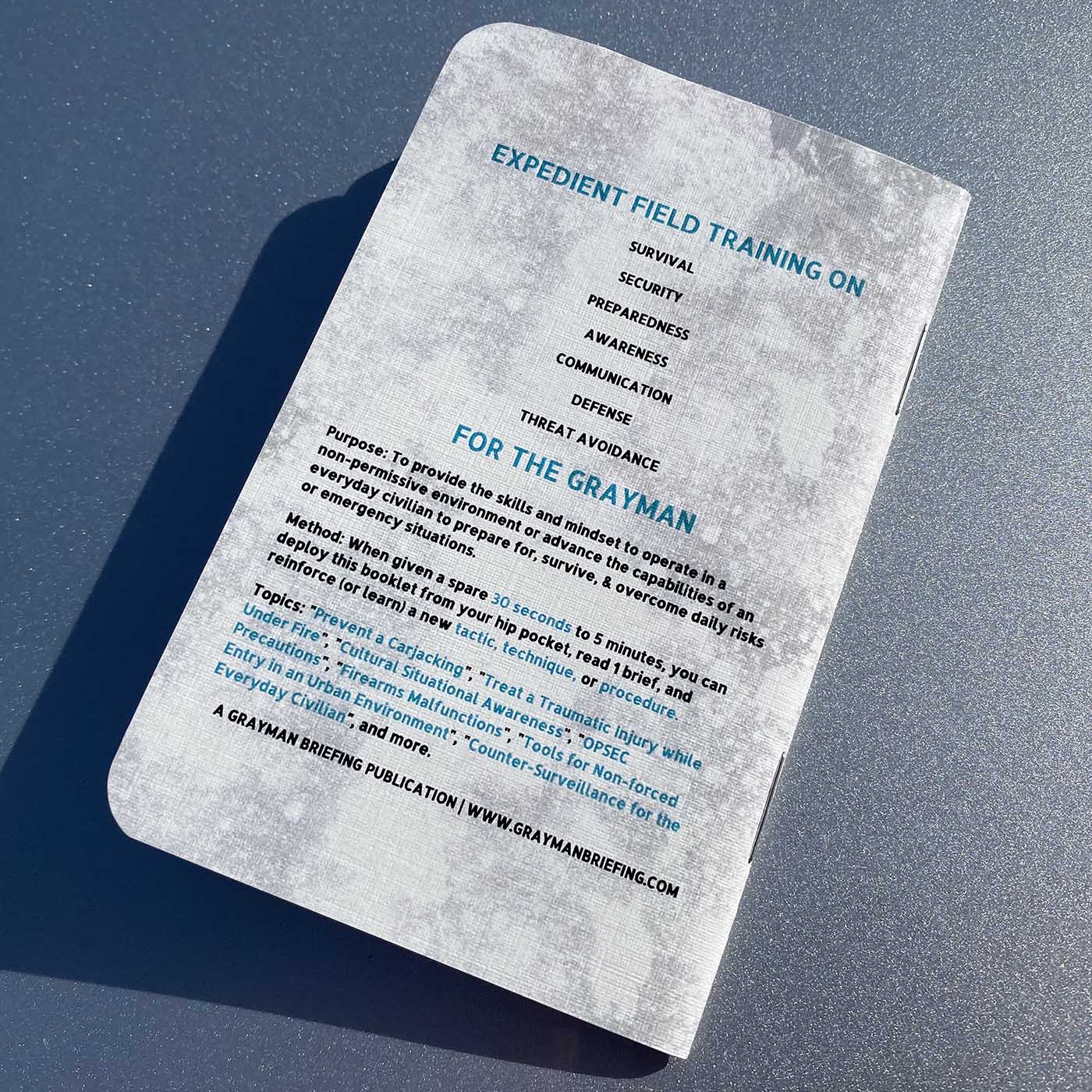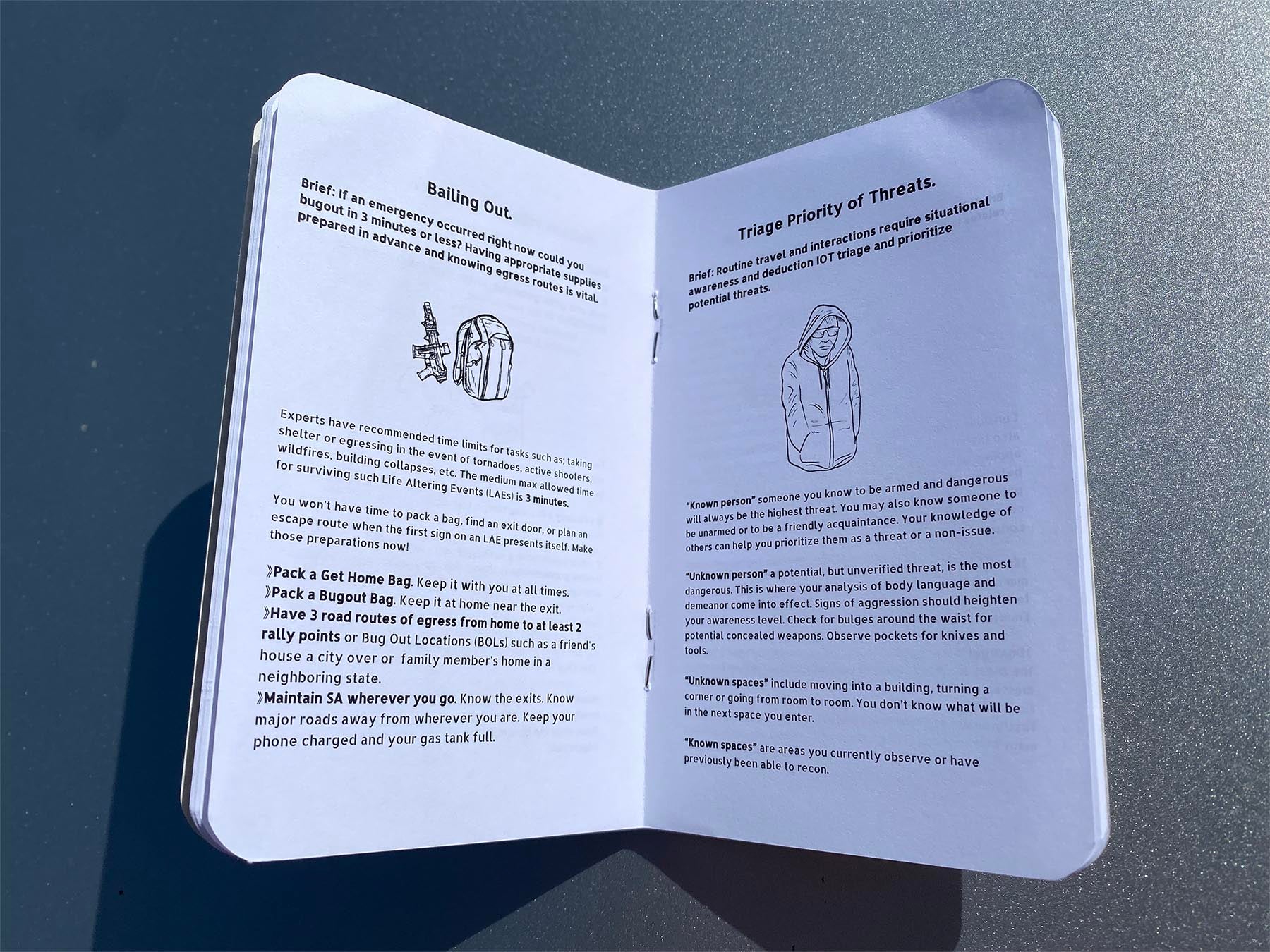 Hip Pocket Brief
$ 18.49
RM_MDA_HIPPOCKETBRIEFING
FOR THE GRAYMAN
Purpose: To provide the skills and mindset to operate in a non-permissive environment or advance the capabilities of an everyday civilian to prepare for, survive, and overcome daily risks or emergency situations.
Method: When given a spare 30 seconds to 5 minutes, you can deploy this booklet from your hip pocket, read 1 brief, and reinforce (or learn) a new tactic, technique, or procedure. 
Expedient field training on:
Survival
Security
Preparedness
Awareness
Communication
Defense
Threat Avoidance
And More!