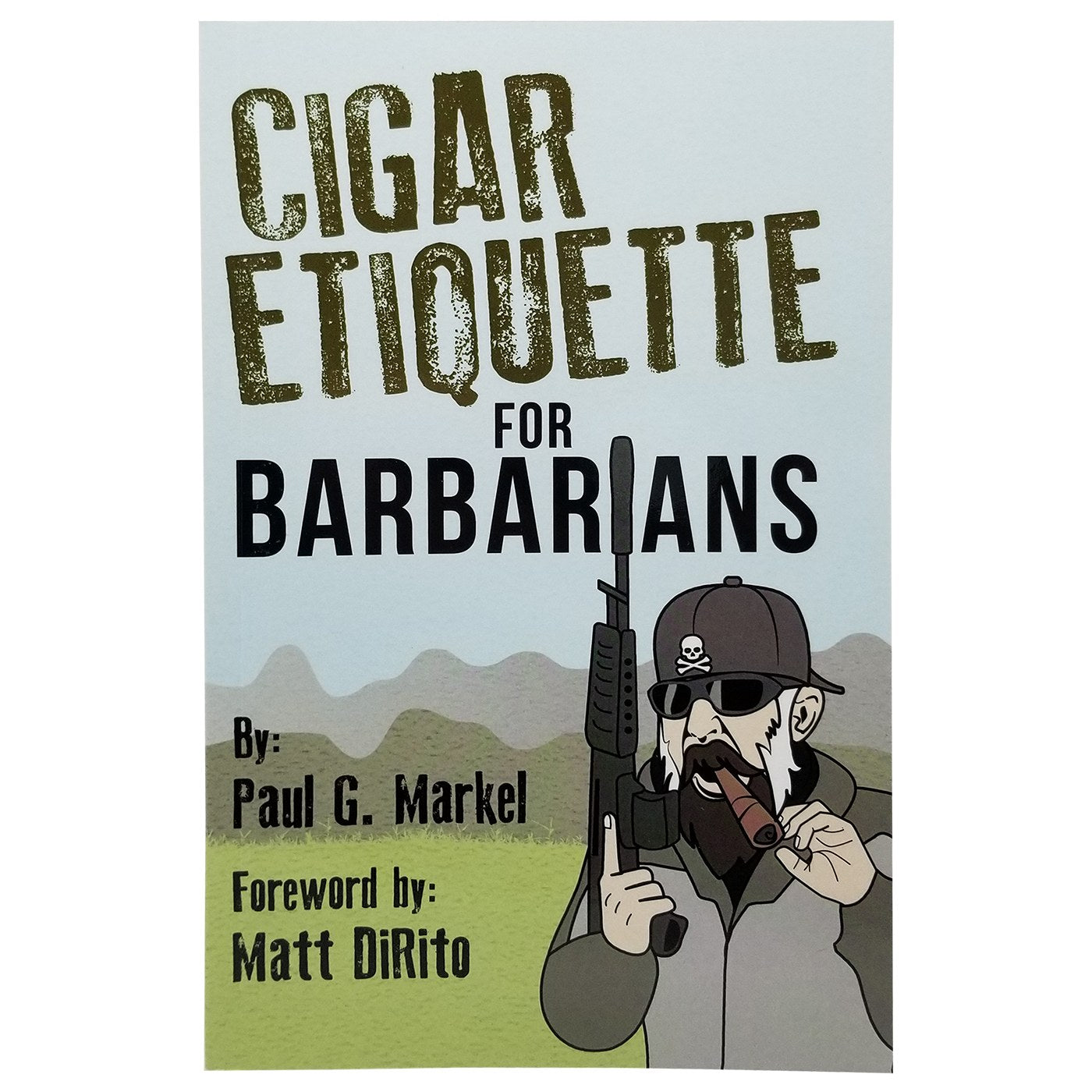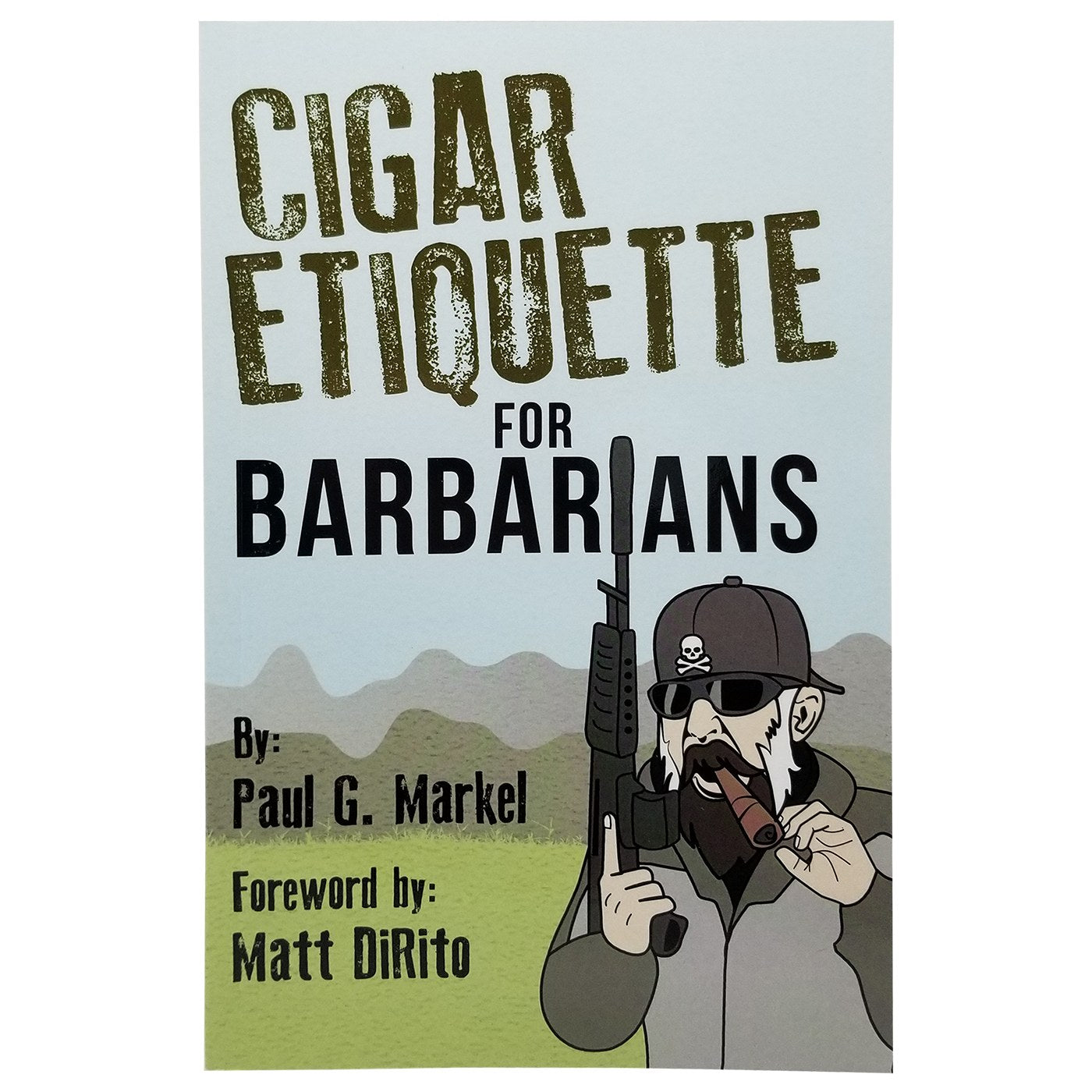 Cigar Etiquette for Barbarians
$ 11.99
RM_MDA_CIGARETIQUETTE
A strawberry-flavored, Phillies Blunt is not a cigar, it is a cigar impersonator. It's time to set things straight.
Many well-meaning people enter the realm of the hand-rolled cigar and then proceed to cock it up by treating an expertly crafted Dominican like a Marlboro or Camel.  This travesty needs to be stopped now. 
Are you getting the greatest enjoyment possible from your cigar time? Or, are bad habits robbing you of the most positive experience that the hand-rolled cigar should offer? 

"Cigar Etiquette for Barbarians" is not just for the neophyte, it is also for the dabbler, and those on the outside of the cigar shop window looking in. Experienced cigar lovers will appreciate the raw honesty of the text and the way the author deals with the myriad faux pas committed by troglodytes.

A bona fide gun-toting barbarian, the author has included bonus material written in collaboration with a genuine cigar aficionado.  The two have produced a selection featuring classic guns and the cigars to go with them.

Also, Matt Dirito; bass player extraordinaire for Pop Evil and a cigar lover in his own right, generously consented to write the foreword. 
"Cigar Etiquette for Barbarians" is a book for the aspiring Cigar Aficionado.
In this book, Professor Paul talks a bit about the Do's and Dont's of cigar smoking & enjoyment. Think of this as the Starter's Manual, to help a novice learn the basic unwritten rules, as well as some tips and tricks.