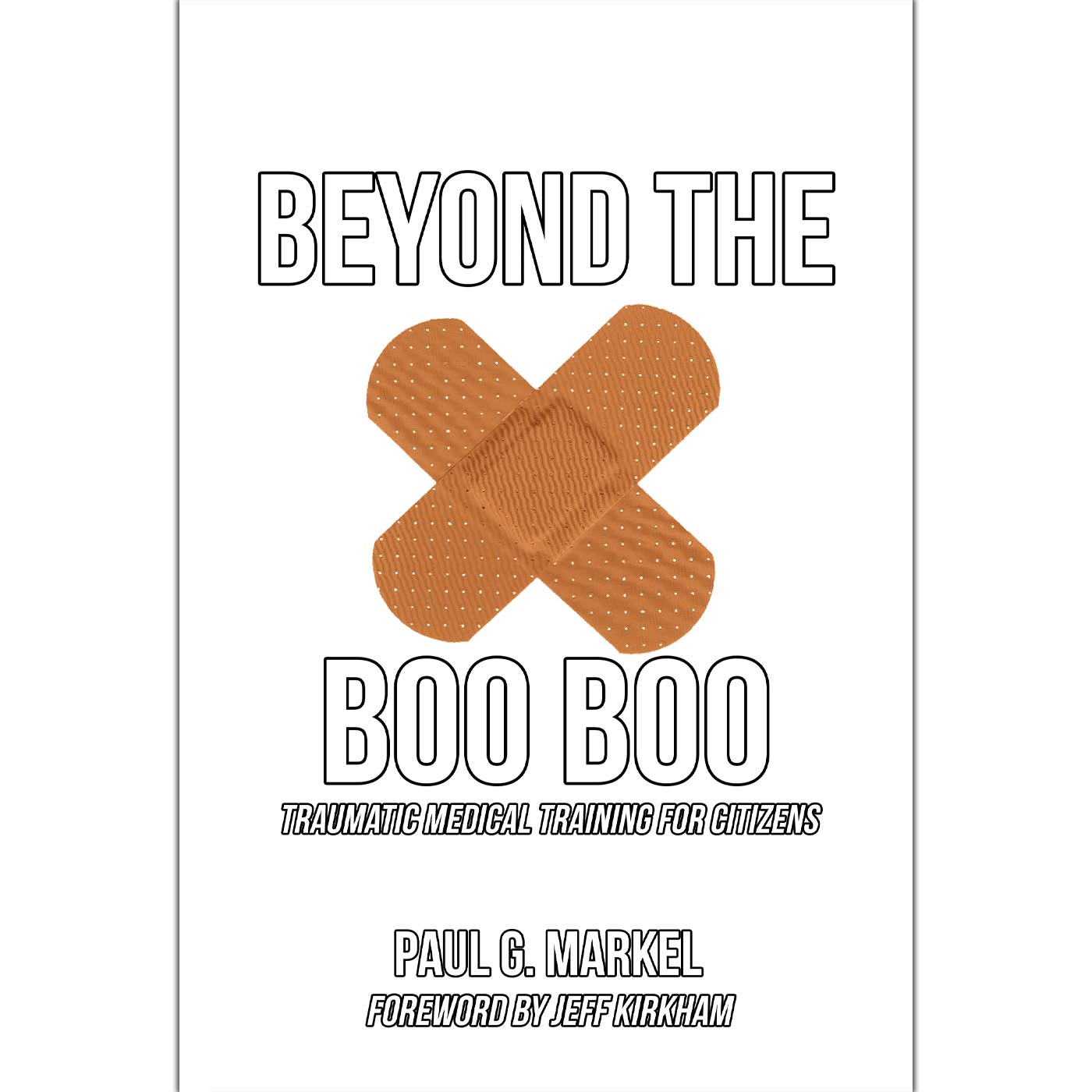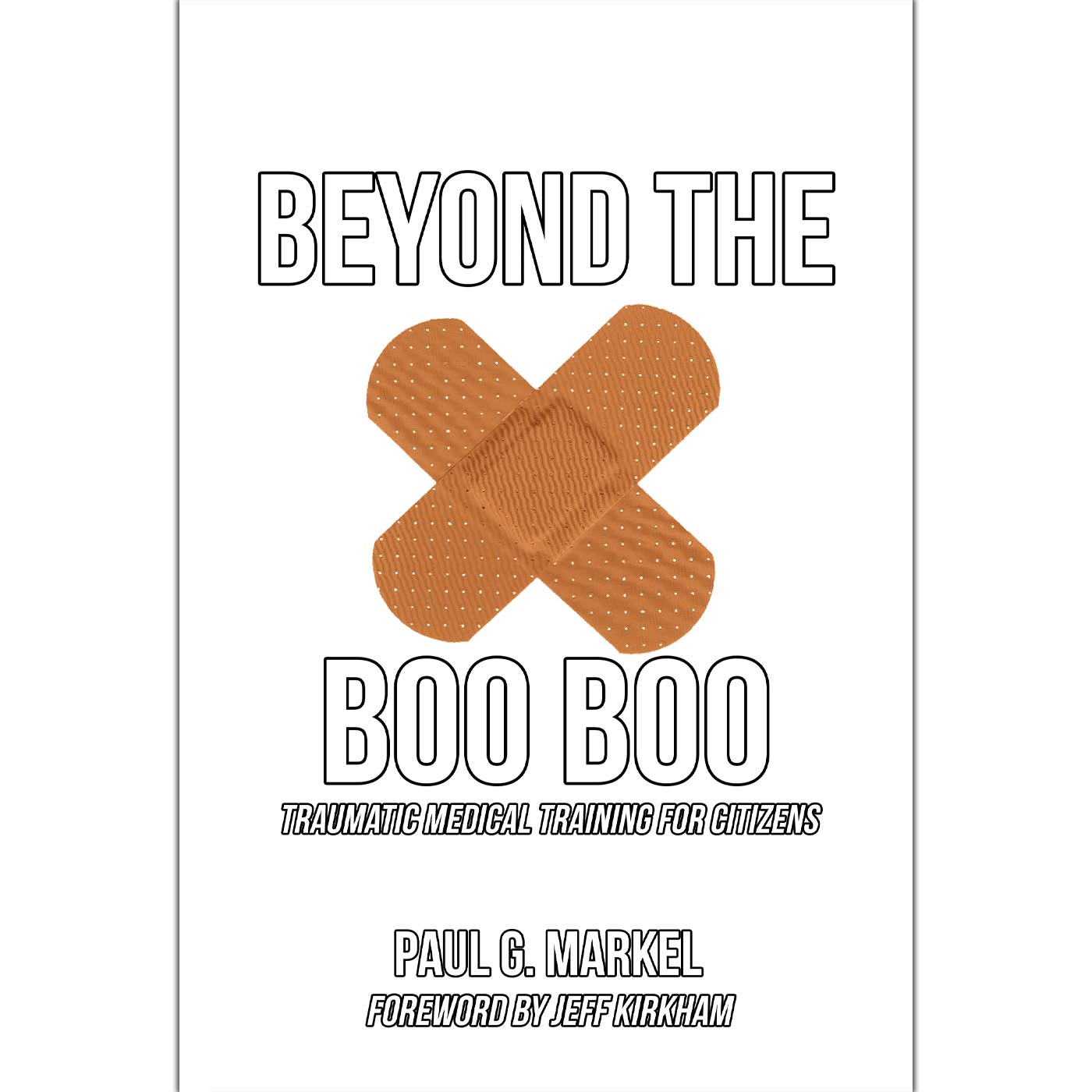 Beyond the Boo Boo: Traumatic Medical Training for Citizens
$ 11.99
RM_MDA_BEYONDTHEBOOBOO
Written by Paul Markel, Foreword by Jeff Kirkham.

There are "boo-boos" and there is trauma. It is important for every citizen to understand how to deal with both situations. Unfortunately, for too long, learning how to deal with genuine trauma has been an area reserved for "the professionals". Even many detailed first aid courses have skipped over the topic of how to save a person with traumatic, life-threatening injury.
During the first years of the Global War on Terror, we lost too many troops needlessly due to the fact that the average soldier was unprepared to treat their comrades wounds. That situation has changed. Thanks to better training and better medical gear, troops in the field are now trained and equipped to stop-gap a life-threatening injuries while awaiting professional medical personnel.
The logical question was this; if we can train 18 and 19 year old kids to save their buddies' lives on the battlefield, why can't we teach the average citizen to save lives on city streets, in workplaces and in the home? The answer to that question is that we CAN train citizens to save lives. However, for far too long we have chosen not to.
This book will detail the author's 15 year journey to take traumatic medical training and the experiences we gained during GWoT and provide them to every citizen with the will to learn. You can save the lives of those you care about from a traumatic injury. All it takes is commitment.
"Paul Markel is the operator who has been there, seen it and done it. In Beyond the Boo-Boo, Paul makes it easy to understand how to save a life while busting outdated medical myths."
- Dan Olesnicky, MD and Trauma Physician

Customer Reviews
03/07/2023
Audie H.

United States
Good triage book
The book is a Great resource for those of us who have been in the trenches. Good for newbie's that need guidance