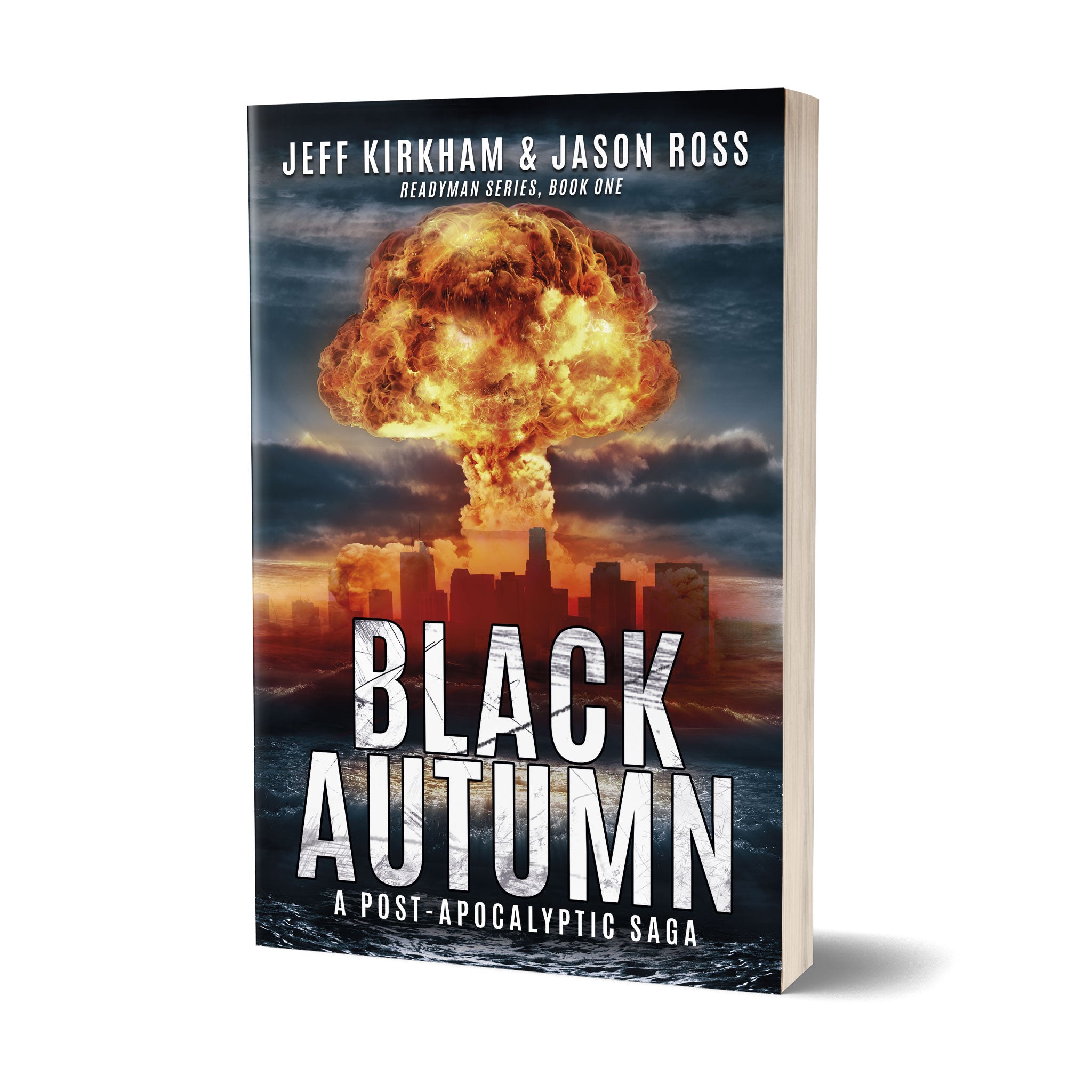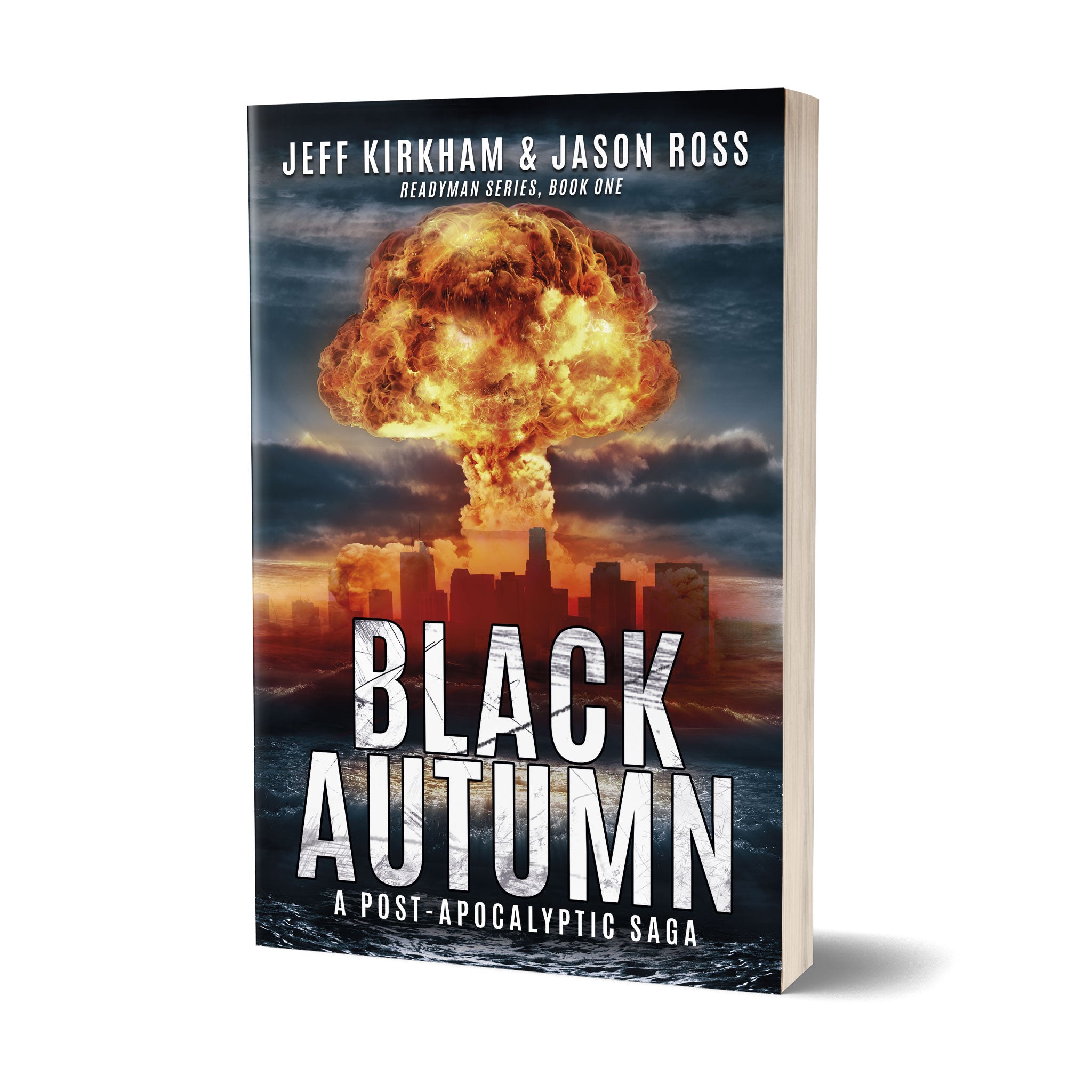 Black Autumn: Surviving the Crash (The Black Autumn Series Book 1)
$ 12.99 $ 15.99
RM_MDA_BLACKAUTUMN-BOOK01
A U.S. Special Forces commando has been home barely a month when a Black Swan event cripples the rattled American society. His family and friends link up with a well-prepared group, but nobody is truly ready for the violence of a pampered America gone savage.

"From overall plot to technical details this book is on the mark. 'Black Autumn' is a page turner with well developed characters, plot, and plausible story line. I give it the highest of recommendations."
William R. Forstchen, bestselling author of "One Second After"


"Very rarely do I get to read an Apocalyptic Thriller that is believable, Black Autumn does it. This could happen. I kept asking myself as I read the book, Are you prepared? Terrorists headed to LA with a nuke, I was cheering them on. Seriously this is a great read, so realistic I felt like I was there. Jeff and Jason made me think. I normally only read history, I just hope someday this doesn't become true history. Scared for the players, scared for America, and scared for those who are not prepared for the worst. This is a great read. I love this book. It is as real as it gets, nice to read something from a man who has actually been there, done it, and has the hidden scars to show for his service. A must read for any military or civilian who wants to be prepared. Awesome read, I caution you this book will make you do some soul searching, I know I did. I loved this book."
Sergeant Major (retired) Kyle Lamb, Founder, Viking Tactics Inc. and Author of Leadership in the Shadows
"I couldn't put it down and was drawn into the characters and the ugly world. Do yourself a favor and read Black Autumn, then give it to your friends and family. Everyone should read this book."
A. American, Chris Weatherman, author of the "Going Home" series of survival novels