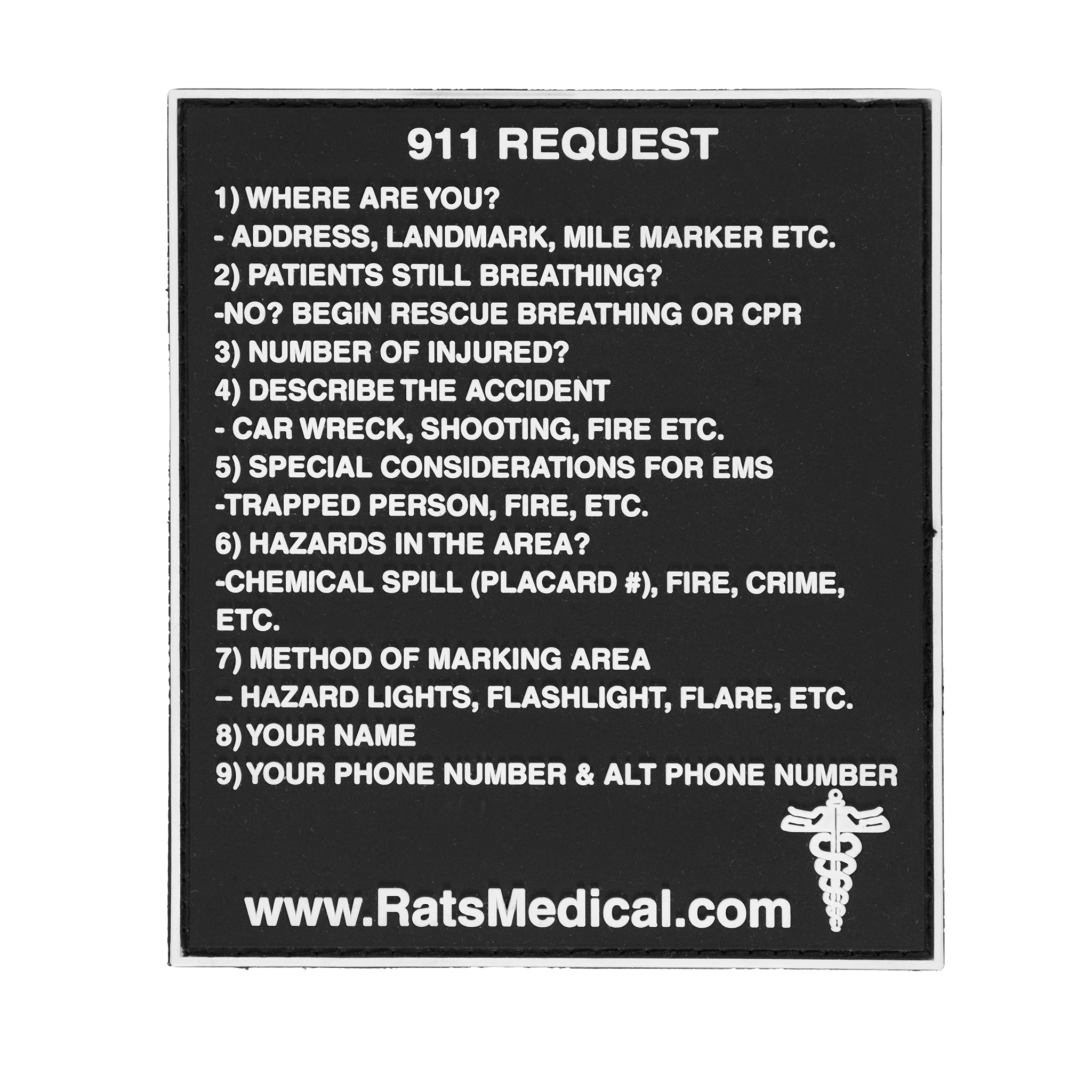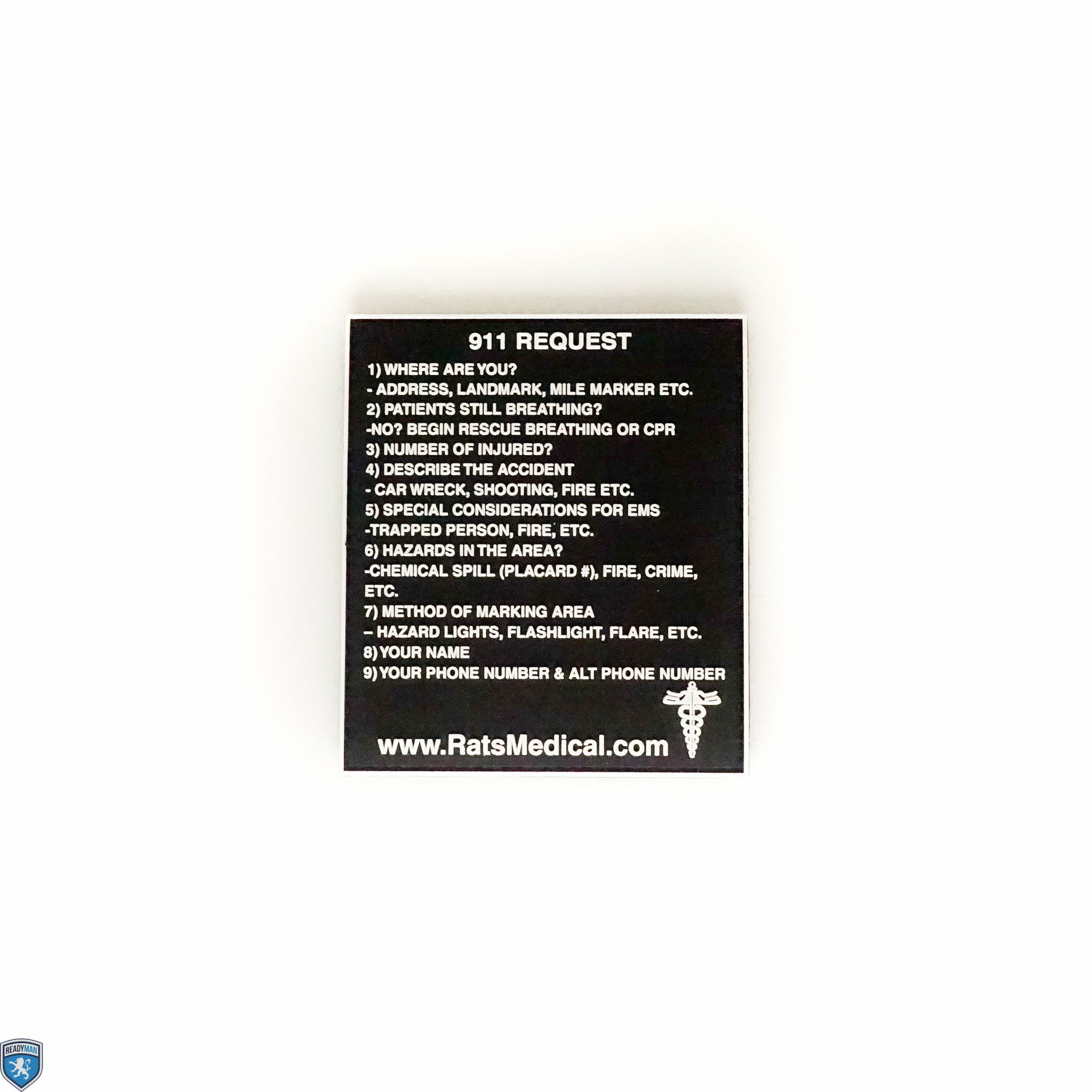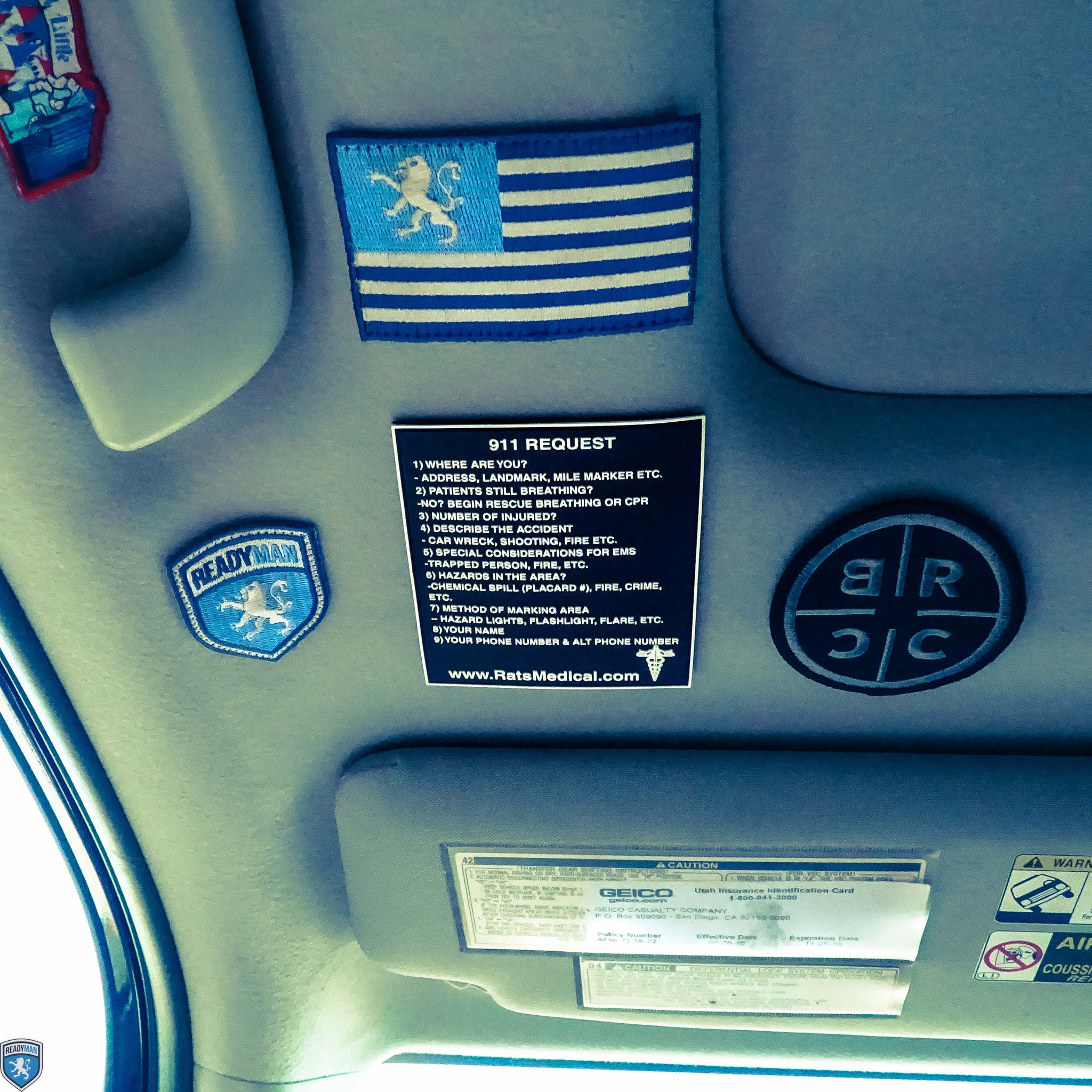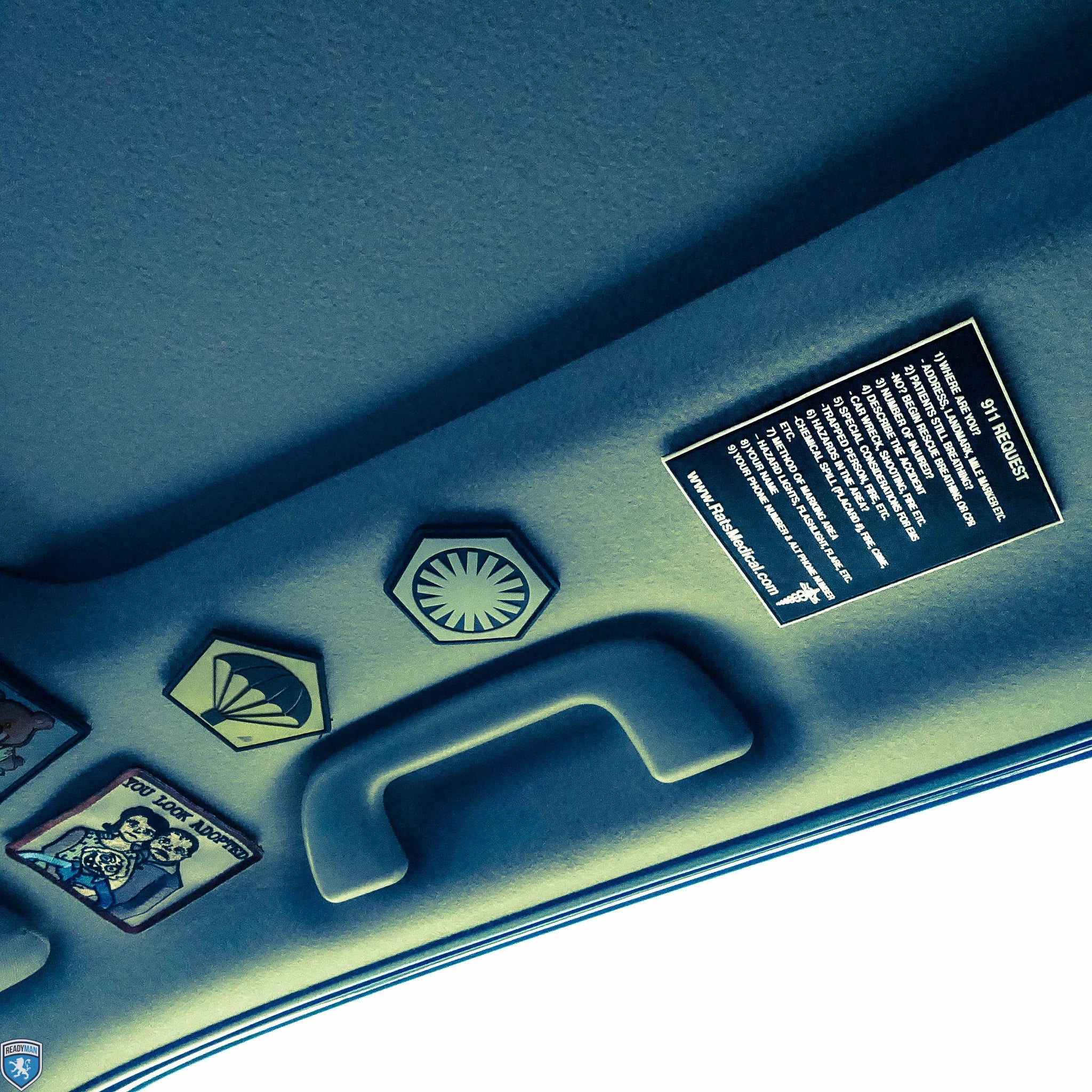 911 Request Velcro PVC Patch
Fresh from the mind of the Rapid Application Tourniquet inventor and 28 year Special Forces Veteran we bring you the 911 Request Velcro PVC Patch.
This product is modeled after the 9 line MEDEVAC request used by Soldiers, Marines, Airmen, and Seamen.  It addresses all concerns that a first responder will have so they show up on-site best ready to handle the situation ahead of them.  SPEED = LIFE. You can attach this to any loop velcro-like surface (it's on the headboard of all our vehicles here at READYMAN)
No matter how experienced a person is during stressful times everybody can benefit from a failsafe "checklist" that reminds you of the most important information to pass along.  
The 911 Request patch has the following instructions:
Where are you? (Address, Landmark, Mile Marker, etc.)
Patient still breathing
Number injured
Describe the accident
Special considerations for the first responder (Trapped person, Fire, etc.)
Hazards in the area? (Chemical Spill, Crime in progress, etc.)
Method of marking area (Hazard lights, flashlight, flare)
Your name
Your phone number
Dimensions: 4"H x 3 1/2"W x 1/8"D
Material: PVC w/ Hook Velcro Back
Customer Reviews
02/08/2020
James R.

United States
Nice little Patch
I got this patch less for me than for any less experienced passengers I may have with me. I have this patch in my vehicle, stuck overhead. It's a nice reminder for those not familiar with EMS/Dispatch, etc. Seems like it would help focus those in a "situation" if needed.
07/13/2019
Michael C.

United States
Fill with useful information.
This has become a great teaching tool for my kids.