Posted on November 10 2019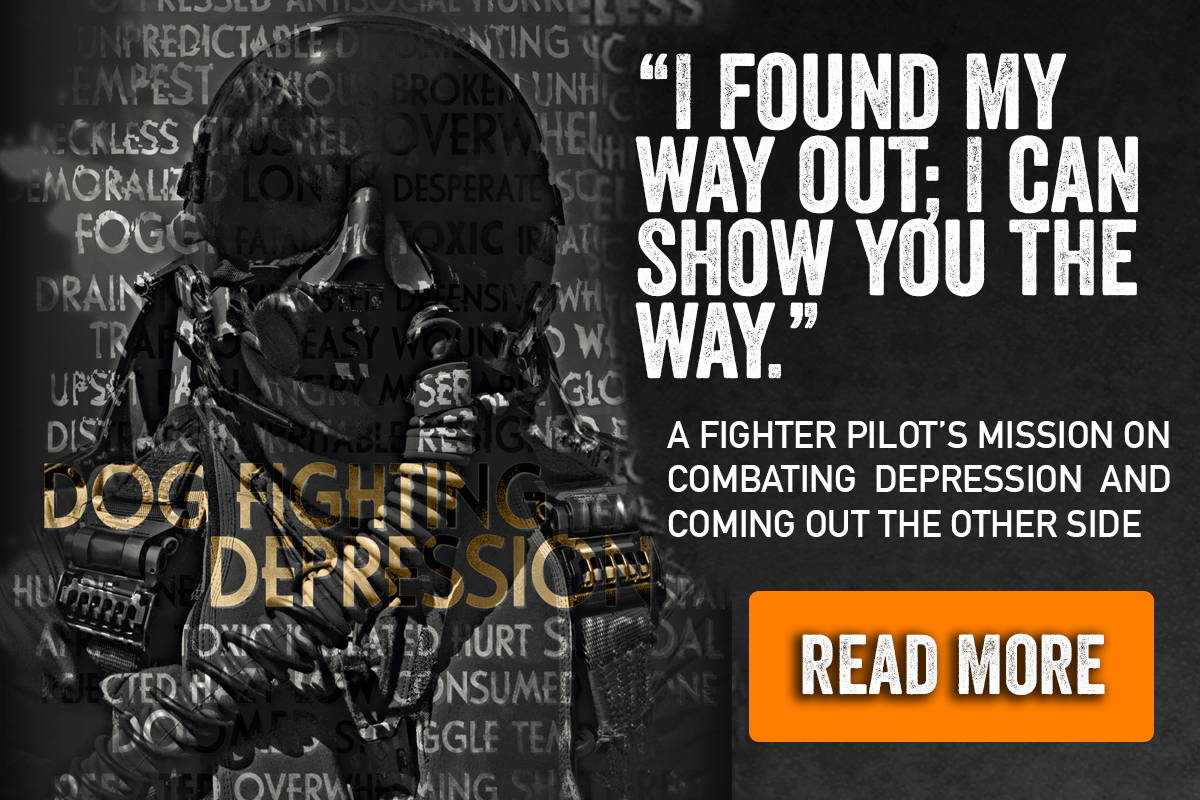 ---
AUTHOR Jason Van Camp / RM Training Blog / PUBLISHED: NOV-10-2019
---
"During this Veteran's Day Celebration, lets remember ALL that have stood in the way of evil men to preserve our freedoms and sanctity."
-Jeff Kirkham
When I first met Dave Dequeljoe, I knew he was a force to be reckoned with because his ideas, goals, and passion came flying out of him faster than the Navy fighter jets he had flown in combat. Dave was lost trying to help others. How do you get lost trying to help someone else? First, you lose yourself.

After serving our nation in two combat tours in Operation Iraqi Freedom, Dave Dequeljoe had returned to a hero's welcome and was awarded several commendations and medals. Unseen were the injuries he had sustained from an emergency ejection from his aircraft because of an inverted flat spin.  The ejection had left him with wounds that ran much deeper than anyone could see from the outside.
Depression and anger soon took over Dave's life. The Navy had rigorously trained him in every possible combat scenario–except for this emotional roller coaster. Not equipped to fight this internal battle, Dave soon began to spiral out of control, and he began taking his career, friends, and family down with him.
At his lowest point he had a moment when he remembered what his mother had told him throughout his childhood:
"When you aren't feeling good about yourself, the very best thing you can do is to help someone else."
That's when Dave knew what his next mission would be. He began to help veterans like himself who are struggling with severe depression just like him, his antidote was for them to apply the training and tactics they had learned in the armed forces. Dave began to help other veterans, craft the life of their dreams for which they fought so hard.

Warrior Rising: The quick reaction force for veterans.
Armed with his mission, Dave came to Warrior Rising for training and assistance in launching his new endeavor to serve his veteran brothers and sisters. With our programs and support, Dave received the instruction and expertise he needed to successfully launch his book, "Dogfighting Depression."

Dave Dequeljoe is a former Navy fighter pilot with two combat tours to Iraq in support of Operation Iraqi Freedom.

Written in a humorous and upbeat tone, Dogfighting Depression will give you the airspeed and the weapons you need to find your way out of the darkness and pursue the life of your dreams.
If you're reading this right now, stay in the fight. Life has a way of turning around very quickly. We want you to stick around to see it get awesome again. I found my way out; I can show you the way. - Dave
Dave's mission is to reduce the veteran suicide rate in our country, which has accounted for 13.5% of all deaths by suicide among U.S. adults in 2017.
Over the last four years, Warrior Rising has helped over 384 people just like Dave realize the American dream and create a better, brighter world for themselves, their families, and all those they serve.

This Veterans Day, join us in our dream to empower U.S. military veterans and their immediate family members by providing them opportunities to create sustainable businesses, perpetuate the hiring of fellow American veterans, and earn their future.
Share Dave's book "Dogfighting Depression: A Navy Fighter Pilot's Guide to Overcoming the Rut and Achieving Your Wildest Dreams," with anyone who may be having a tough time.  Inspiration is a powerful motivator to overcome adversity and life obstacles.
Jason Van Camp
-Green Beret (Ret.)
---
---
Disclaimer: We may use Amazon Affiliate links in this blog. The reason for doing so is that we want to give you access to great gear that we don't have on our own store. We may receive commission from Amazon if you buy something from our links. If you have any questions on this, feel free to drop us a line at info@readymanteam.com. Thanks for your support!