Posted on October 31 2019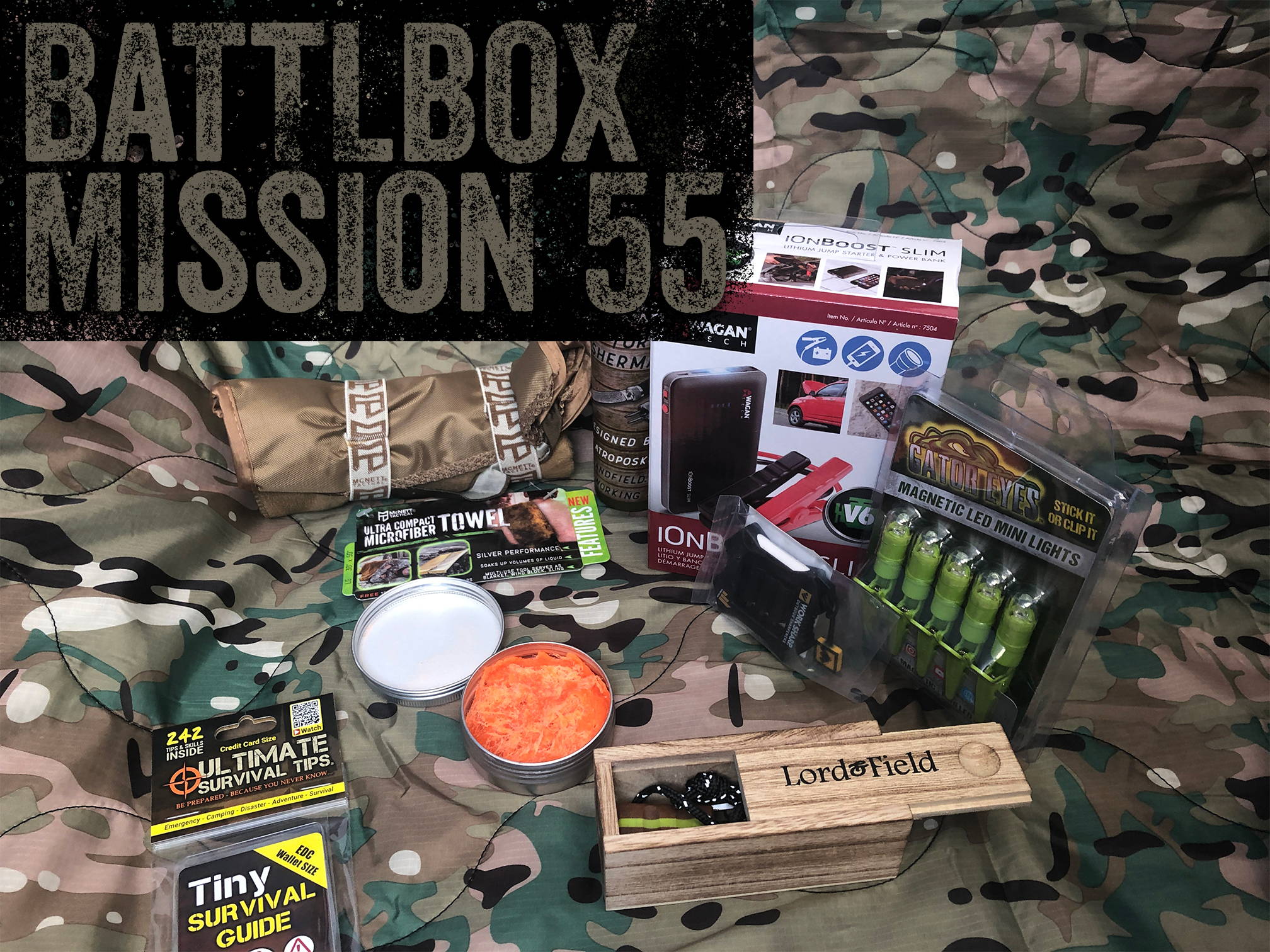 Author Josh Brooks / READYMAN / Published: OCT-31-2019
Mission 55 from BattlBox is quite possibly one of the smallest Pro Plus boxes we've seen. Regardless of size however, this tiny box packs a ton of cool items that we found useful for our community.
Here's our comprehensive review of Mission 55.
Is BattlBox Worth the Monthly Subscription?
There's a ton of wacky subscription boxes and services on the market right now. Each month, you can get a box ranging from make-up samples all the way down to firearms repair kits. What separates BattlBox from all their competition? What makes them worth your hard-earned dollar every single month?
That's an easy question for us to answer. The team at BattlBox is comprised fully of accomplished outdoorsmen. Their combined experience and knowledge in this industry gives them the ability to find items that are not only highly sought after, but actually useful. When you subscribe to their service, you will always get things that you both want, and need. You'll also get those items at an insanely low price.
While they certainly set the standard, they are not alone in this space. You can check out some other options in the tactical subscription box  space by reading the linked article from our friends over at Full30.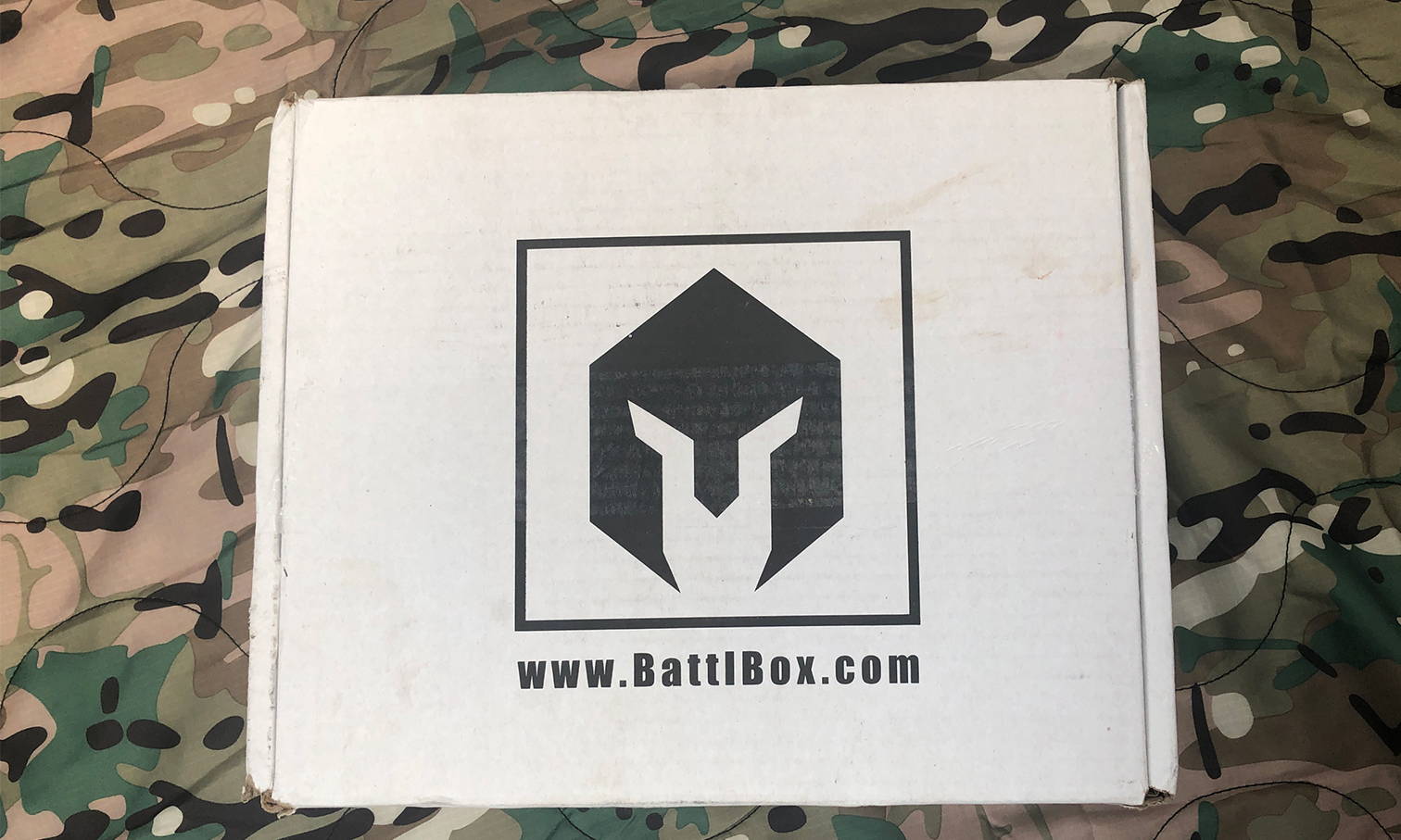 Mission 55 is quite possibly one of the most useful boxes for preppers that we've seen. The size of the box leads you to believe that you didn't get a lot this month. Don't let the look deceive you though, you're getting a ton of value in this small package. Mission 55 is tailored to be a general-purpose emergency preparedness and outdoors survival box.
Here's what you're getting broken down by each level of subscription. Note: Each higher tier includes the items listed at the lower tiers before.
Each month, the Basic Box runs $29.99 plus shipping and handling. For a little over $30, Battlbox will ship you a package of hand selected items ranging from field manuals to basic emergency preparedness supplies. In Mission 55, we got a bunch of quality lightweight items that are perfect for anyone planning a short hunting trip this fall, or for someone with a light go-bag.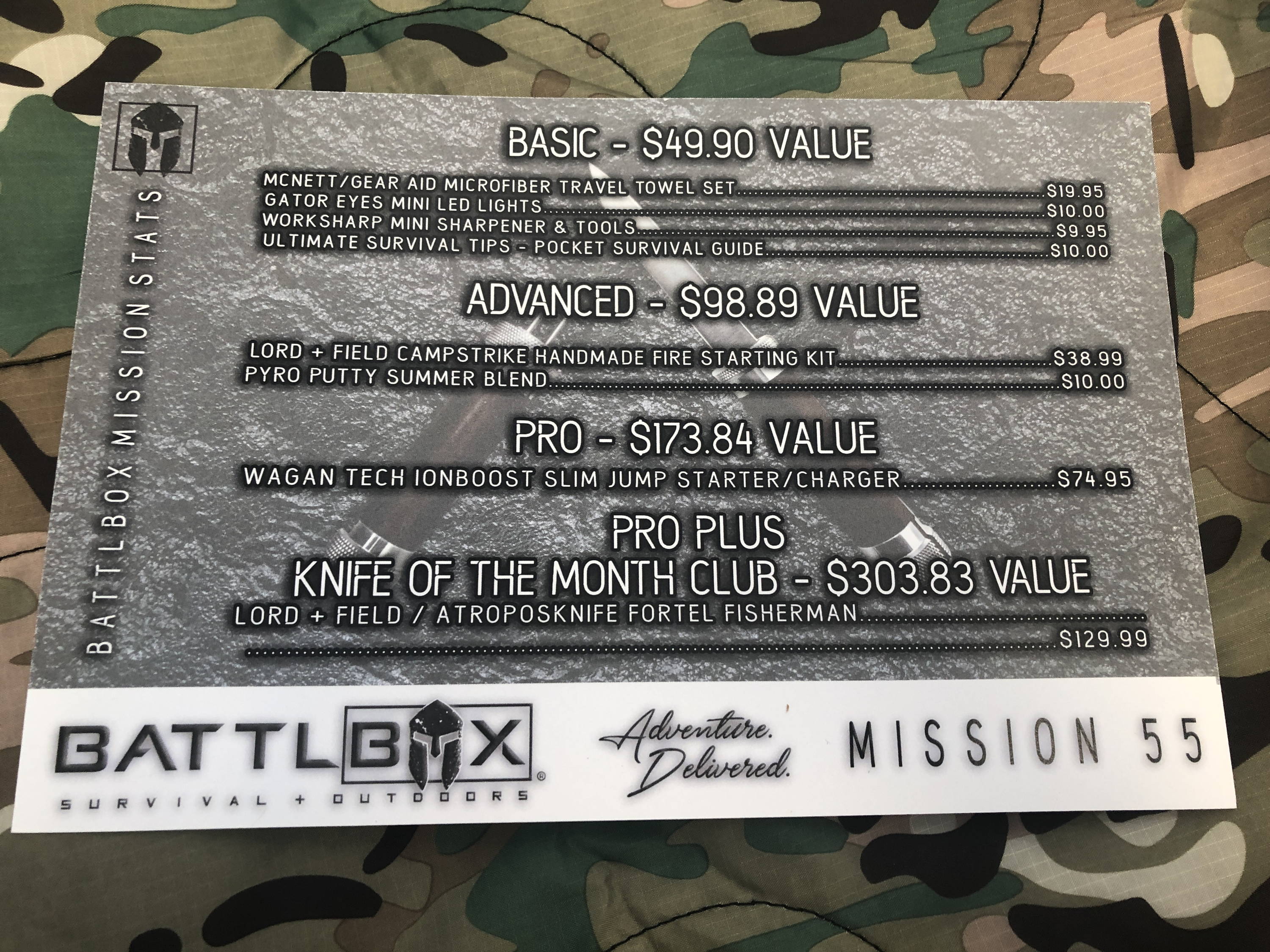 Basic Battlbox.
The following items are included in Mission 55.
McNett/Gear Aid Microfiber Travel Towel Set - $19.95
Gator Keys Mini LED Lights - $10.00
Worksharp Mini Sharpener & Tools - $9.95
Ultimate Survival Tools - Pocket Survival Guide - $10.00
Total Value - $49.90
Advanced BattlBox.
The Advanced Box will run you $59.99 plus shipping and handling. At this level, you're getting around $100.00 in value from BattlBox each month, and the items are usually great for EDC and Bushcraft. With Mission 55, the items are a great addition to a small get-home or bug-out bag. (Add internal links to Readyman bug-out or get-home bags.)
Lord + Field Campstrike Handmade Fire Starting Kit - $38.99
Pyro Putty Summer Blend - $10.00
Total value - $98.99
Pro BattlBox.
The Pro edition of BattlBox is the best value you'll find in subscription boxes out there in our opinion, if you're not a huge knife guy that is. Each month here, you're spending $99.99 plus shipping and handling. This is the level where you get incredibly useful items for a lot of different scenarios. In the case of Mission 55, you're getting the Tech Ion-boost Slim Jump Starter/Charger which is perfect for any truck or car in the winter.
Wagan Tech Ion-boost Slim Jump Starter/Charger - $74.95
Total Value - $173.84
Pro Plus KotM Club BattlBox.
The Pro Plus, or Knife of the Month Club, gets you in with the really cool kids. For $149.99 plus shipping and handling you're getting everything that comes in the previous layers of the subscription, plus a knife. The knifes are always hand-selected by the crew at Battlbox, and are never of poor quality. They come from top-end knife manufacturers like CRKT, TOPs, and in the case of Mission 55, Lord & Field.
Lord + Field / Atroposknife Fortel Fisherman -$129.99
Total Value - $303.83
Most Noteworthy Items.
For us, the real wins were the Ultimate Survival Tips - Pocket Survival Guide, and the Ion-Boost Slim Jump Starter/Charger.
We believe that knowledge is power here at Readyman, and ya know what, sometimes you just need to carry some in your pocket. The Ultimate Survival Tips - Pocket Survival Guide is a great tool that you can carry with you just about anywhere. You can leave it in your vehicle, or just add it to your EDC. Either way, you'll always have easy access to it when you need it. Also, bonus points because it's fully EMP proof, unlike Google.
The Ion-Boost Slim Jump Starter/Charger is also one of the greatest things in this box. It's a tiny charging kit that is 5400mAh. What that means is it's perfect for charging or jumping any of your electronics up to and including a car with a V6 engine. This item is the perfect thing to add into your vehicle's survival kit. It's a great find in our opinion, and with Mission 55 you get it at a steal.
Final thoughts on Mission 55.
All in all, Mission 55 is probably one of our favorite BattlBox shipments to date. When we initially saw the size of the box, we'll be the first to admit we were disappointed. Once we opened it however, it was like Christmas came in September for 2019. Huge shoutout to the team over at BattlBox for putting together yet another successful box.
That's our opinion though, and we're sticking to it. Let us know down in the comments what you thought of Mission 55 if you're a subscriber. Did you have the same reaction as us when you first saw the box? Which item did you find most useful to you and your kit? What kind of items are you hoping the crew at Battlbox includes in future missions?
Title: BattlBox Mission 55 - $304 Value in a Tiny Box [Review]
Meta Description: Looking for our thoughts and opinion on the Mission 55 box from BattlBox? Look no further, here's our comprehensive review of Mission 55.
If you have any questions about image alt text just ask.
---
KNOWLEDGE FOR WHEN THE SHTF.